Trucking news and briefs for Wednesday, March 10, 2021:
Ohio-based trucker shut down after fatal head-on crash with subsequent manslaughter, DUI charges
An Ohio-based truck driver has been effectively shut down by the Federal Motor Carrier Safety Administration following a fatal wrong-way, head-on collision.
According to FMCSA's imminent hazard order, Travis Lee Tolliver was driving a tractor-trailer in Wise County, Virginia, on Feb. 24, when he traveled in the wrong direction along Route 23 for approximately 2 miles before crashing head-on into another vehicle. The passenger of the vehicle was killed, and the driver was seriously injured. Tolliver was taken to a hospital where he refused to provide blood for drug testing.
He was charged by the Commonwealth of Virginia with manslaughter under aggravated circumstances; driving while intoxicated; driving while under the influence of alcohol or a narcotic drug; and unlawfully, after having been arrested, unreasonably refusing to have a sample of blood taken for chemical tests to determine alcohol or drug content.
An FMCSA investigation found that on the day of the crash, Tolliver had failed to maintain records-of-duty-status. Investigators also found he had in the days leading up to the crash, on multiple occasions, exceeded the allowable on-duty driving hours and failed to maintain records-of-duty-status.
Failing to comply with the provisions of the federal imminent hazard order may result in civil penalties of up to $1,895 for each violation. Knowing and/or willful violations may result in criminal penalties.
Tolliver may not operate a commercial motor vehicle until he successfully completes the statutorily required return-to-duty process overseen by a substance abuse professional.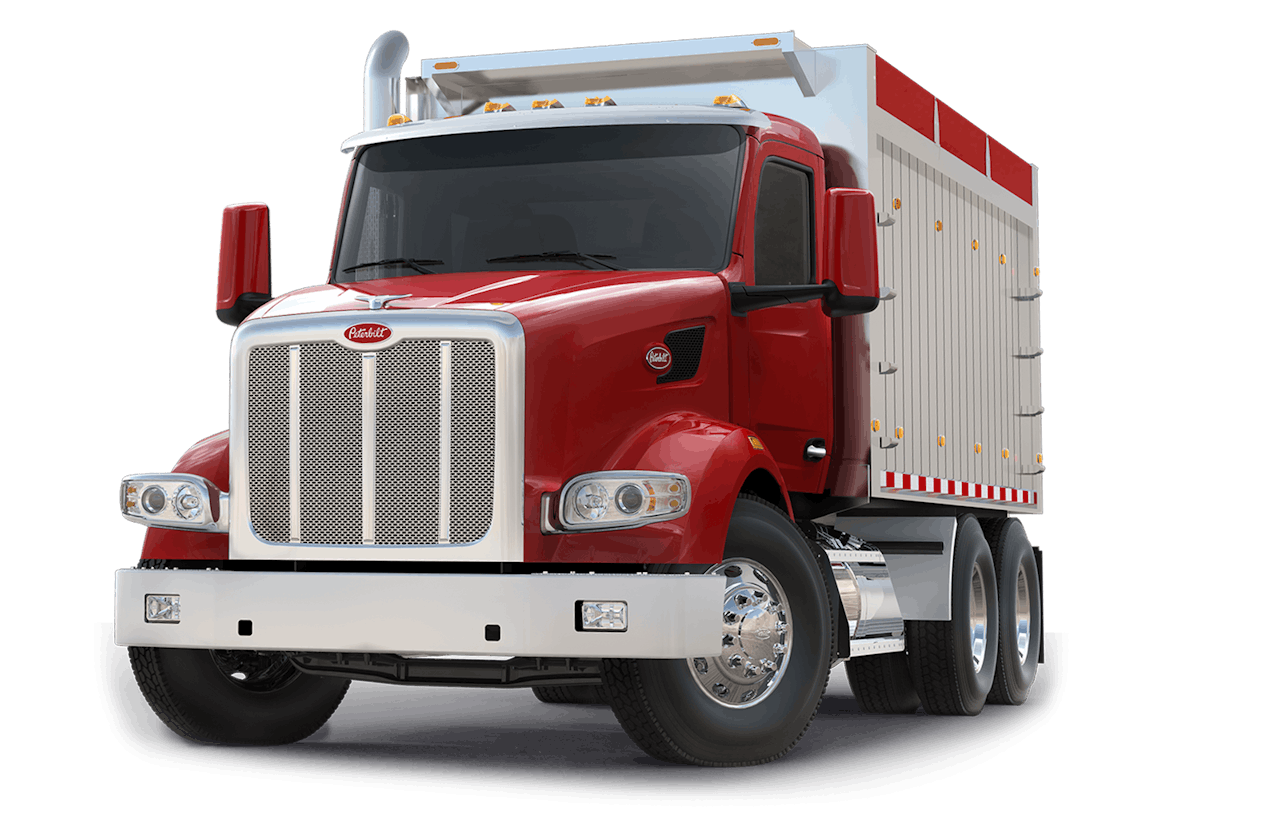 Updated Peterbilt vocational models | Peterbilt announced significant updates to the vocational Model 567 (pictured in a dump application) and 520 trucks. The key updates are found in the new VMUX electrical system, with enhanced functionality and integration with many different types of bodies for vocational customer applications. Exterior updates to the Model 567 include a cab-mounted side mirror, bright air intake bezel option and increased DEF tank volume. On the inside, the Model 567 features the 15-inch digital display launched with the new Model 579. A fully customizable user interface delivers easy-to read information and full PTO integration. Operators can fine-tune the display to suit individual preferences through controls on the all-new steering wheel. New driver-comfort features found inside include additional cabin storage, two permanent cup holders and options for 12V or USB charging ports. Safety systems, too, are integrated into the display -- such as lane-keeping assist, adaptive cruise control with auto resume, speed sign recognition, side objection detection, safety direct integration, multi-lane emergency braking and highway departure detection. The 567, combined with the 2021 Paccar MX-13 and MX-11 engines and Paccar transmission, sees a 2% improvement in fuel efficiency over earlier models and delivers increased reliability. In the 520 model, an all-new, seven-inch display in the center of the instrument cluster includes a conventional speedometer, tachometer and water and oil temperature gauges. It's also able to deliver information such as driver-assist and PTO status, digital gauges, a trip summary and more. The Model 520 added electronic stability control in September 2020 and is now available with Bendix Fusion with side objection detection, automatic emergency braking, lane departure warning, adaptive cruise control with auto resume, speed sign recognition and safety direct integration.

Bill threatening leased owner-op model passes U.S. House
The U.S. House on Tuesday night passed legislation that would, if it makes its way through the Senate, put the leased owner-operator model in jeopardy.
As Overdrive reported earlier this week, the Protecting the Right to Organize (PRO) Act of 2021 would, in addition to a number of pro-union labor reforms, institute the so-called ABC test for determining whether a business can contract work to an independent contractor. The PRO Act passed the House by a 225-206 vote, with 220 of 221 Democrats voting in favor, along with 5 Republican representatives. The remaining 205 dissenting votes were from Republicans.
A number of trucking groups have opposed the legislation, including the Truckload Carriers Association, Owner-Operator Independent Drivers Association and the Western States Trucking Association.
The legislation is expected to face difficulty in the Senate, with a few moderate Democrats that could decide the legislation's fate.