Trucking news & briefs for March 22, 2021
Skinny on the extension of the annual tax filing deadline
The Internal Revenue Service extended filing and payment deadlines from the usual April date to May 17, 2021, for this annual filing season.
"The extension is automatic," noted the owner-operator business services provider ATBS, "so taxpayers filing prior to May 17, 2021, do not need to take any action to receive the extension."
To extend beyond May 17, filers will need to fill out and file Form 4868. Note: such a filing will get the taxpayer "an automatic extension to file until October 15, 2021," though tax payments will still be due by May 17, ATBS said.
Unlike last year, the IRS didn't extend the first-quarter estimated tax deadline. This deadline remains as April 15, 2021.
The extended deadline also did not pertain to 1120S/1065 extensions, which were still due March 15, 2021.
Read more about the extensions via IRS.gov.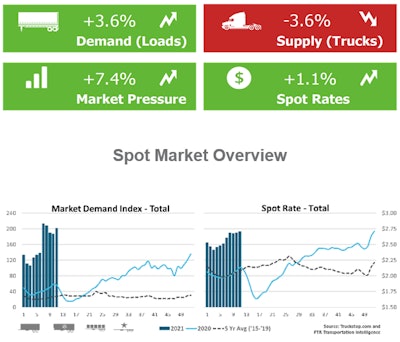 The show goes on for Expedite Expo
This year's edition of the annual trade show and workshop series for expediting owner-operators and fleets will take place, organizers said, July 16-17 in Fort Wayne, Indiana, following close consultation with the management team of the Allen County War Memorial Coliseum. Expo organizers wanted to share the precautions being taken in response to COVID-19 for this year's event.
The coliseum itself has implemented enhanced cleaning measures that reflect the recommended standards of the Centers for Disease Control and Prevention (CDC). All high-touch and high-traffic areas are being cleaned and disinfected frequently. (Access a full list of coliseum protocols via this link.) Expo staff, too, are setting up the event to better enable social distancing, including widening aisles in many exhibit areas, and allocating more space between seats during events and in areas where attendees commonly congregate. Organizers note they will use best practices for attendees and exhibitors, such as wearing masks, avoiding shaking hands, and sanitation following product demonstrations.
Increased cleaning and sanitizing frequency will happen across all show venues. Those interested in attending can monitor the show website for updates.