Trucking news and briefs for Tuesday, June 29, 2021:
Connecticut truck VMT tax signed into law
Beginning in 2023, all vehicles weighing more than 26,000 pounds will be required to pay a vehicle miles traveled tax for every mile driven in Connecticut.
The fee will range from 2.5 cents per mile for trucks weighing 26,000-28,000 pounds to 17.5 cents per mile for vehicles weighing more than 80,000 lbs.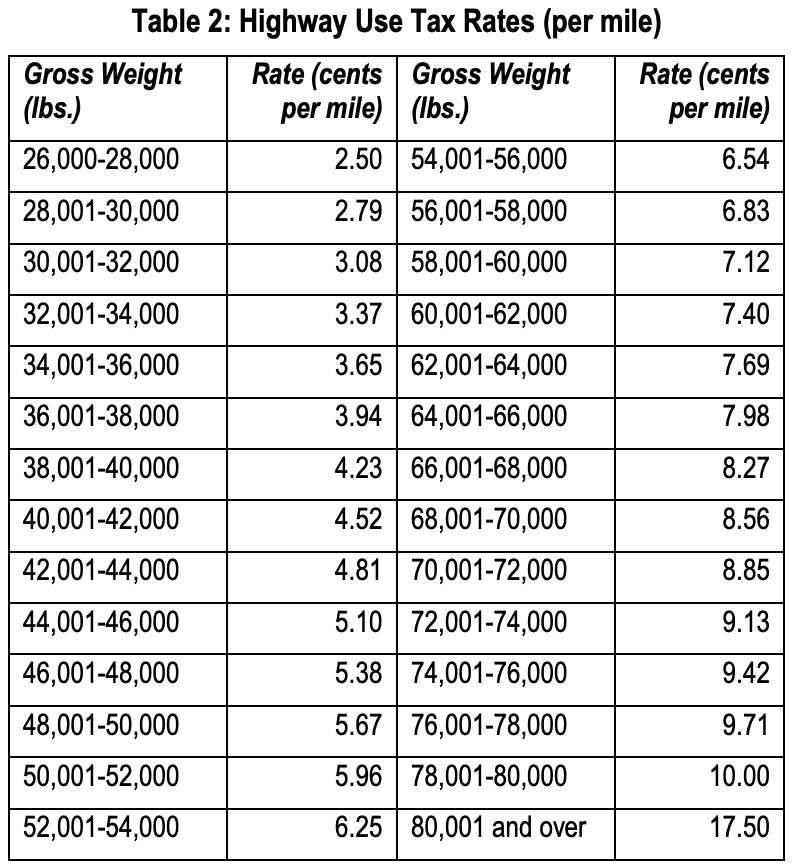 Beginning Jan. 1, 2023, Connecticut will charge truck owners between 2.5 and 17.5 cents per mile for every mile traveled in the state.

As expected, the new law is not proving popular around various trucking corners. In an op-ed for the Greenwich Time, American Trucking Associations President and CEO Chris Spear said the new law "will have devastating consequences for businesses and families across Connecticut. ... It doesn't require a Ph.D. in economics to understand that when the cost of truck transportation goes up, the price of what's being hauled does, too," he wrote. "Everyday consumers and the working people of Connecticut will feel the sting of [Gov. Ned] Lamont's truck tax with each purchase of groceries, gasoline, prescription drugs, construction materials, home furnishings, household goods and so on."
Spear added that truck taxes such as this are "difficult to enforce and easy to evade, rewarding bad actors and punishing the good."
[Related: Truck-only miles tax passes Conn. legislature, amid road funds debate]
Similarly, the Owner-Operator Independent Drivers Association has also lambasted the law.
"We are extremely disappointed in the anti-trucking attitude and determination to raid the bank accounts of some of the hardest working people on the planet," said OOIDA President Todd Spencer. "Big trucks – especially out-of-state trucks – make for an easy target, and unfortunately the governor and elected officials have picked up on that."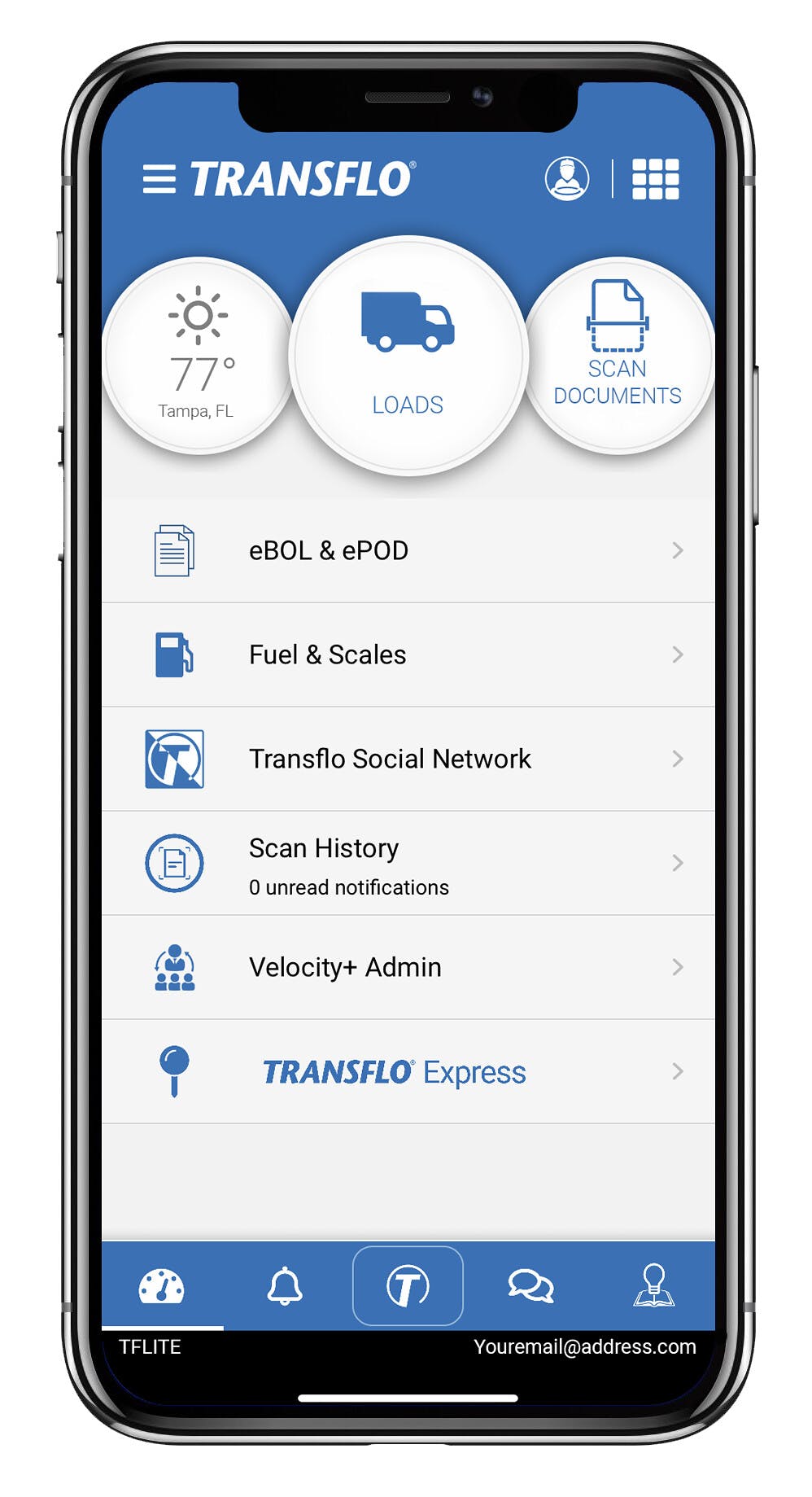 Transflo to launch 'Lite' free version within mobile app | The new version, available within the popular Transflo Mobile+ app come late July, will give owner-operators and other small-business truckers access to a mobile platform for no-contact document management and other workflow tasks free of charge. The new Lite mode will enable the Mobile+ app's functions for scanning, sending, and receiving necessary workflow documents, including electronic Bills of Lading and Proofs of Delivery (eBOL and ePOD). Transflo introduced contactless eBOL and ePOD last year as a way for drivers to remain safe, get paid faster, and limit dwell times at shippers and receivers. In addition to document management, Transflo Lite provides free access to the Transflo Social Network, weather reports, driver emergency assistance, and a location finder for truck stops and Transflo Express document scanning. Transflo Lite also integrates CAT Scales, Pilot Flying J, Love's, and TA Petro apps, consolidating applications on drivers' phones and tablets. Transflo President Michael Southworth said "Transflo Lite is the latest step to drive connectivity, supply chain liquidity, and automation throughout the supply chain ecosystem. With Transflo Lite, we're giving owner-operators access to the market leading Transflo platform at no cost, helping integrate and consolidate other applications and workflow tasks into one simple app." The new functionality will launch later in July and be available on all iOS and Android devices via the App Store and the Google Play markets.

Be aware of increased cargo theft activity during July 4 weekend
Cargo theft recording firm CargoNet is warning truck drivers, fleets and others in the trucking industry about increased cargo theft activity during the July 4 holiday period, which runs from July 1 through July 7.
To help supply chain professionals craft strategies to mitigate theft, CargoNet reviewed theft data between July 1 and July 7 for the previous five years. There were a total of 127 theft events reported in this analysis period, or an average of 25 per year. The average stolen shipment was worth $145,699 per event. Activity for the Independence Day weekend in 2020 was at its highest since 2016 and increased by 123% over the previous year.
In previous years, household goods and food and beverage items were the most commonly targeted commodities. This would include items like appliances, toys, alcoholic beverages and seafood. The COVID-19 pandemic has caused shortages and price inflation of specific goods, and CargoNet believes the items most affected, such as computer electronics, are the items most at-risk this year.
The firm warns specifically that computer electronics coming out of warehouses in California are at particularly high risk, with more than 50 recorded thefts of electronics shipments in the state since September 2020 and 89% more thefts when compared to the year prior. Additionally, CargoNet warns haulers of full truckload theft activity in Ohio, Indiana, Tennessee, North Carolina and Texas due to indications of one or more cargo theft groups operating along major interstates and surveilling warehouses in those states.
California, Texas, Florida, and Illinois recorded the most thefts in this analysis period. Our analysts believe these states are also most at-risk this upcoming holiday, but supply chain professionals should increase security across the Midwest and Southeastern United States in response to recent theft activity.
[Related: 'Contactless' load and unload on the rise, but far from universal for owner-operators]
Four drivers in running for new Volvo from Landstar
One of four owner-operators will walk away with a 2022 Volvo VNL64T when Landstar System hosts its 2021 All-Star Truck Giveaway on Tuesday, July 13.
"Landstar is pleased to continue the tradition of awarding a new truck to one of our Roadstar or Million Mile Safe Drivers as a way to recognize the safety and service excellence of these elite owner-operators," said Landstar President and CEO Jim Gattoni.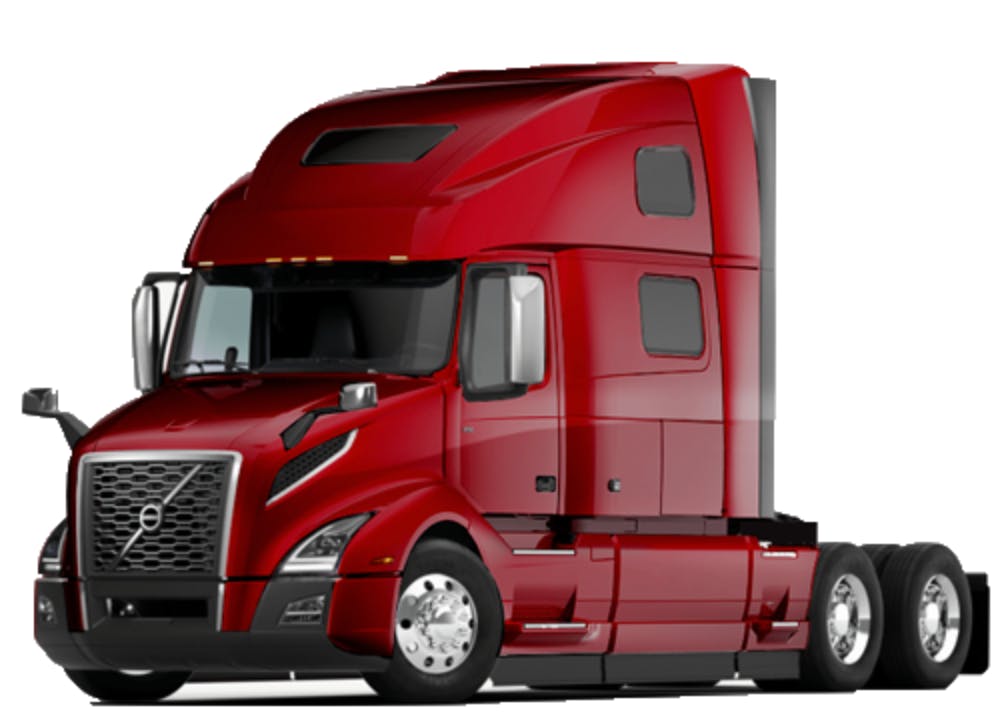 One of four Landstar owner-operators will receive a 2022 Volvo VNL64T at the company's All-Star Truck Giveaway in July.The giveaway truck is dark garnet red metallic in color and boasts a 455-horsepower Volvo D13 engine, Volvo 12-speed I-Shift transmission and Volvo Active Driver Assist 2.0 collision-avoidance system.
The four finalists eligible to win this year are:
1 Million Mile Safe Driver Dennis Bramblett from Hannibal, Missouri
2 Million Mile Safe Driver and Landstar Roadstar Bill Higgins from Catawba, South Carolina
1 Million Mile Safe Driver and Landstar Roadstar Lisa Ringelstetter from Plain, Wisconsin
1 Million Mile Safe Driver Dale Burke from Strongsville, Ohio
This year's All-Star Truck Giveaway finalists were randomly drawn from a pool of Landstar's 1,102 active 1 Million Mile, 2 Million Mile and 3 Million Mile Safe Drivers and Roadstars. The Roadstar designation is the company's highest honor for truck owner-operators awarded to the "best of the best" based on their high levels of safety, productivity and excellence in customer service.
The truck winner will be determined by each of the four finalists selecting a single box among four boxes, one of which contains the key to the new truck. Whoever guesses the correct box will win the truck.