Trucking news and briefs for Friday, Aug. 27, 2021:
Traton shakes up Navistar management, names former Scania exec new CEO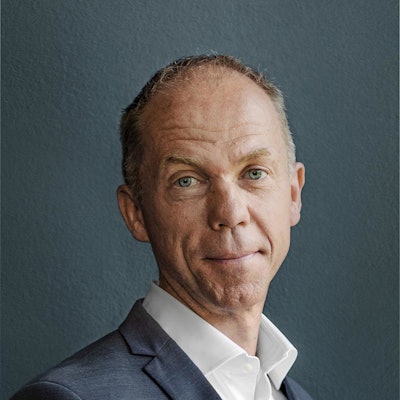 Mathias Carlbaum has been appointed Chief Executive Officer and President of Navistar International Corporation effective Sept. 1, succeeding Persio Lisboa, who has held the position since July 2020. The move marks the first significant management shake up since Navistar's merger with Traton SE, Volkswagen's heavy truck division, was approved earlier this summer.
Carlbaum most recently had been leading the post-merger management of Navistar on behalf of the Traton Group. Prior to that, he'd served in sales and management roles at Traton-owned Scania, including serving as Scania CV AB Executive Vice President Commercial Operations.
Lisboa will retire following a 35 year tenure with Navistar, including stints as COO and CEO.
"Mathias Carlbaum is an internationally experienced manager with the right skills and mindset to lead Navistar into this new era as part of Traton Group," said Traton SE CEO and member of Navistar's Board of Directors Matthias Gründler. "I am welcoming Mathias in his new responsibility."
Navistar's Board of Directors also appointed an Executive Board, effective September 1, 2021, which, alongside CEO Carlbaum, will be made up of five other members. Walter Borst will continue as Chief Financial Officer until he transitions his role to Do Young Kim Jan. 1, 2022. Borst will continue to serve as a member of Navistar's Board of Directors thereafter. Do Young Kim had been the project lead for Traton's IPO and merger with Navistar.
Michael Grahe, formerly CTO of the Traton Group, will head Operations, which covers the areas of product development and procurement. Current President of Operations, Phil Christman, will remain at Navistar until March 2022 to oversee Mexico and Brazil, as well as transition related tasks and continue reporting to the CEO. Donna Dorsey will retain responsibility for People and Culture. Friedrich Baumann remains responsible for Sales, Marketing and Aftersales. Mark Hernandez will be appointed to the Executive Board, remaining responsible for Manufacturing.
Uber Freight trailer pool expands to Georgia
Uber Freight said its affiliate drop-and-hook trailer pool company, Powerloop, is expanding into Georgia.
With Powerloop, drivers can drop off and pick up preloaded trailers to get back on the road faster, enabling more than a 30% reduction in live loading and unloading dwell time, Uber Freight said.
Since its inception, the Powerloop carrier base has grown by thousands in Texas and California, operating out of hundreds of Fortune 500 customer facilities. In 2020, the number of loads using Powerloop trailers increased by approximately 40%, while carrier density grew 10x. Today there are more than 7,000 carriers leveraging the Powerloop network.
Proud of your equipment's graphics? Enter CCJ's Five Flashiest Fleets
If you're proud of your truck and trailer graphics, show them off to your peers by submitting them in Overdrive sister brand CCJ's annual Five Flashiest Fleets contest, sponsored by 3M.
CCJ is currently accepting nominations for the contest, which is open to fleets of all sizes operating equipment ranging from small vans and pickups to tractor-trailers.
Click here to submit your fleet into the contest, where you can upload up to three images of your truck and/or trailer graphics. The deadline for submission is October 31, 2021.
The five winners will be featured and profiled online at ccjdigital.com mid-November.
Curious what you might be up against? Check out last year's winners here, and here are the 2019 winners.