Trucking news and briefs for Wednesday, Dec. 7, 2022:
SoCal law enforcement warn of increased CPC theft
The Bakersfield (California) Police Department and the San Bernardino County (California) Sheriff's Department are warning of a local and national rise of common powertrain controller (CPC) thefts out of trucks.
"Trucks are being targeted anywhere they are parked and left unoccupied. Many thefts have occurred at repair shops, truck yards, or even dirt lots used to store parked trucks," the San Bernardino County Sheriff's Department said in a Facebook post.
The Bakersfield Police Department offered the following tips for truck drivers and owners to mitigate the risk of CPC theft:
Park in an illuminated area and position your truck in the view of surveillance cameras
Park in parking lots with security personnel. If traveling, plan ahead to locate safe areas to park.
Install an alarm system on your vehicle
When exiting your vehicle, roll up all windows, lock the doors, and ensure your keys are in your possession
Enable password protection for the CPC. Contact the vehicle manufacture for more information.
Remain vigilant and report suspicious persons to law enforcement
Earlier this year in May, Daimler Trucks North America announced the launch of a broad company initiative to fight the theft of CPC modules from its vehicles.
"Reported thefts of CPC4 modules from parked trucks have been on the rise, with thieves seeking reprogramming and reinstallation on other trucks," DTNA said. "In one theft in April, modules were reported stolen from 24 trucks waiting to be sold at an auction yard in Pennsylvania. A large number of other thefts have occurred at dealerships and customer terminals. Vehicles cannot operate without a CPC, which controls various engine and powertrain functions."
In response, DTNA instituted several anti-theft measures, including:
Recommending all dealerships, customers and repair facilities cross-reference VINs from CPCs brought in for installation against the company's database to ensure the CPC hasn't been stolen or illicitly sold.
Providing tracking capability through DTNA Service Systems to detect any stolen CPC attempting to be installed on a different VIN.
Asking any dealership or repair facility with a CPC confirmed stolen to report it to both their local police agency and DTNA.
Recommending all fleets and customers password-protect their CPCs.
[Related: Thieves after control modules, cargo: Take extra precautions]
Diesel prices continue to tumble
For the first time since the week ending Oct. 4, diesel prices across the U.S. have dropped below $5 per gallon, according to the Department of Energy's Energy Information Administration.
The U.S.' national average for a gallon of on-highway diesel now stands at $4.97, which is 17.4 cents lower than the previous week. Prices have now fallen for four consecutive weeks, dropping a total of 36.6 cents since the week ending Nov. 7.
During the most recent week, prices fell in all regions, with the largest decrease being seen in New England, where prices dropped 22.6 cents, followed by the Midwest, where prices fell 20.1 cents.
The national's most expensive fuel can be found in California at $5.82 per gallon, followed by the Central Atlantic region at $5.73 per gallon.
The cheapest diesel is in the Gulf Coast region at $4.52 per gallon, followed by the Midwest region at $4.91 per gallon.
Prices in other regions, according to EIA, are:
New England -- $5.63
Lower Atlantic -- $4.95
Rocky Mountain -- $5.25
West Coast less California -- $5.23
ProMiles' numbers during the same week saw fuel prices fall by 10 cents to $5.19 per gallon.
According to ProMiles' Fuel Surcharge Index, the most expensive diesel can be found in California at $6.05 per gallon, and the cheapest can be found in the Gulf Coast region at $4.57 per gallon.
Driver named Highway Angel for helping state trooper pinned in car after crash
The Truckload Carriers Association has named truck driver Gary Wilburn from San Antonio, Texas, a Highway Angel for stopping to offer aid to an Arkansas state trooper who had been in a serious crash, was injured, and was pinned inside his car. Wilburn drives for Anderson Trucking out of St. Cloud, Minnesota.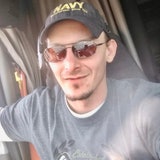 On Oct. 4 at around 4:45 p.m. near Forrest City, Arkansas, Wilburn was driving very slowly in heavy traffic when he came across a crashed Arkansas State Trooper's vehicle on the side of the road. All other motorists were passing the vehicle without stopping to check on the driver.
"I was in traffic for an hour before I saw the trooper," Wilburn said. "Some of the stuff I noticed was insane -- no one's calling the police, cars are driving by, and no one stopped to help him."
Wilburn called 911 and stayed with the trapped police officer until emergency personnel arrived, and he was airlifted to a local hospital.
"He was banged up really bad," Wilburn said. "Lower legs were broken, upper legs were broken and he was pinned in -- his legs were crushed really bad."
Though Wilburn didn't see the accident that caused the officer to be injured, he was appalled that no one else stopped to help.
"It just makes me mad -- all those people who passed by him without calling or helping," Wilburn said. "I'm that idiot that runs into burning buildings and pulls out pets -- when I see something like that, I can't keep going on about my day."