Trucking news and briefs for Thursday, April 13, 2023:
Insurance provider announces new phase of 'Driver Safety Program'
Cover Whale Insurance Solutions, a commercial insurance provider, has announced the next phase of what it calls its "Driver Safety Program," which aims to reduce the frequency and severity of claims and improve road safety for truck drivers and other motorists. The company is now offering a Safe Driver Discount of up to 15% in support of its safest policyholders when they renew their auto liability policy.
The broader program consists of three components that the company believes work together to help assess and address risk: cameras, coaching and coverage. Dashcams of a dual nature (both road- and driver-facing) and associated telematics capture unsafe driving events, such as speeding, hard turning, and thousands of other data points, while providing AI-driven situational context to the data.
Based on that data, Cover Whale also sends coaching communications to drivers to positively reinforce safe practices, reduce unsafe events and help drivers avoid claims in the future. Dashcam footage can also support claims settlement, including protecting and exonerating drivers in the event of an accident if they are not at fault, the company said.
[Related: New research confirms disdain for driver-facing cameras]
"Our Driver Safety Program and its integrated components have proven effective at improving the safe driving of our policyholders while enabling us to manage industry-leading loss ratios," said Dan Abrahamsen, CEO of Cover Whale.
Operators in the insurance program are required to install a dual-facing dashcam for potential to receive the discounts. Cover Whale sends an email and a text alerting the driver of any issues, as well as strategies for improving driving safety. If the driver takes corrective action and the events don't continue, the driver is alerted about the improvement.
If the dashcam reports no improvement over time, Cover Whale will let the driver know they are at risk of having their insurance canceled. If the unsafe driving still continues, a notification will be sent on the company's intent to cancel coverage within 35 days. Even after notification, drivers have the opportunity to improve and have their insurance reinstated during that period, the company said.
Love's completes EZ GO acquisition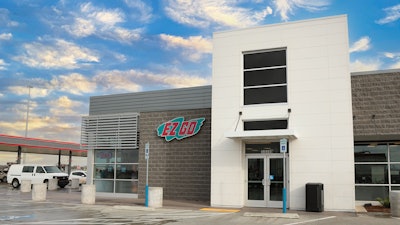 Love's Travel Stops recently completed the acquisition of EZ GO from Oklahoma-based Carey Johnson Oil Company.
The acquisition includes six travel stops located on Oklahoma turnpikes, five on the Kansas turnpike and 11 convenience stores in Oklahoma and Nebraska. This is the first time Love's footprint will include locations on a turnpike and is part of the company's commitment to add stores in areas of high demand. Terms of the deal were not disclosed.
"We are excited to add locations in Oklahoma, Kansas and Nebraska and welcome nearly 400 new team members to the Love's Family of Companies," said Shane Wharton, president of Love's.
EZ GO turnpike locations are expected to be branded Love's in the next 12 months. For truck drivers, the EZ GO turnpike locations include amenities such as parking, diesel and DEF. The retail operations are composed of groceries, beverages, snacks, tobacco, gifts, fresh food, dispensed beverages and other consumer goods.
EZ GO is co-located with numerous franchise food concepts and owns and operates the restaurant concept Back Forty Barbecue at two locations.
[Related: Pilot announces new leadership, more news]
Driver named Highway Angel for stopping to help at truck fire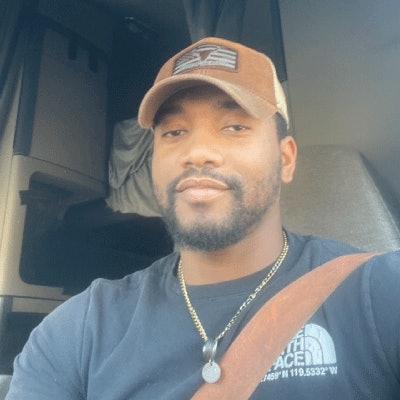 The Truckload Carriers Association (TCA) has named truck driver Lance Kent, from Greensboro, North Carolina, a Highway Angel for stopping to help another trucker whose truck was engulfed in flames. Kent drives for Murrows Transfer Inc. out of Thomasville, North Carolina.
On Feb. 24 around 7 p.m., Kent was driving on Highway 77 through Rocky Gap, Virginia, when he saw smoke in the distance up ahead as he drove closer to what ended up being a truck on fire.
He stopped his truck to see if he could help. He was the only one who stopped. The flames were so intense, it destroyed the truck and the driver lost everything. Fortunately, the driver was uninjured and able to exit the vehicle.
"My biggest fear was that someone was trapped in there," Kent said. "He blew a rear tire -- it sparked and caught fire."
He was able to give the driver a blanket from his own truck, since the other driver had nothing.
"That could've been me," Kent said. "I just want to be helpful." He stayed with the driver until emergency personnel arrived.