It's coming up Oct. 16, 2010, following the success of last year's inaugural U.S. event in Texas. At the TravelCenters of America location in Terrell, Texas, on I-20 at exit 503, the Convoy for a Cure for breast cancer will bring together truck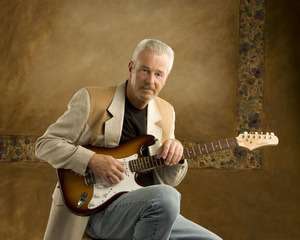 drivers for a good cause, keeping alive and spreading the tradition of the initial 2008 convoy of the same name in Ontario, Canada. In advance of the event, reports Texas convoy organizer Cindy Stowe, One Bar Records singer-songwriter Terry Wooley (pictured) has penned and recorded a tribute song in "There Is a Cure," available for dowload for 99 cents at Wooley's main site. All proceeds will be donated to convoy organizers toward their goal of raising money to benefit breast cancer research and awareness efforts.
Check out the song when you have a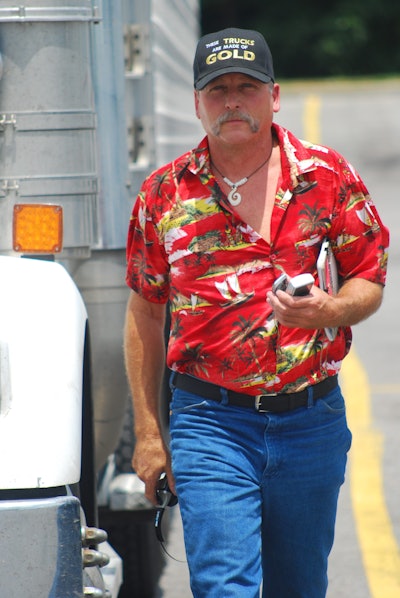 moment, and you can register for the October event at the convoy site, here. In addition to the actual convoy, last year's event featured among others an owner-operator you'll be familiar with if you're a regular reader here, independent Howard Salmon (pictured), Overdrive's Trucker of the Month for October 2009. Incidentally, Salmon's back in the states this month, after a near 6-month sojourn out at his place in Hawaii, where he among other things recovered from rotator cuff surgery on his right shoulder and attended a tsunami-watching party after the February Chilean earthquake sent high seas out into the Pacific, I caught up with him in Nashville for lunch on Wednesday. He was under a load of beer destined for Dallas, and said he was glad to be back on the road after such a long time away. He's also made some progress on his music, teaming up with the folks at Cashbox Records to promote his "These Trucks Are Made of Gold" record, first released last year.
(In fact, I reached the Kingston Spring, Tenn., Flying J
where we met Wednesday just in time to hold his little flip vid camera for him as he pumped a splash of diesel and sang along with his record's title track, pumping from the speakers of his 1999 KW: he's shooting a video of the song you will be able to find out there in the next month, most likely, he says. To the driver who had to wait us out for a chance at the diesel pump: apologies.)
In any case, Salmon's hoping he'll be able to make the Convoy event in Texas this year, too, he says. Keep an eye on the event schedule.