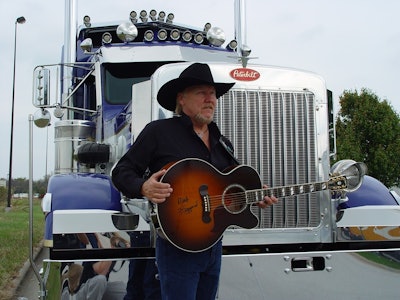 I had the pleasure of interviewing and writing about Leland Martin for this month's issue of Truckers News, available here. Among today's trucking troubadours, with a new record out in large part inspired by his work with one particular specialized hauler, Martin stands at the top of the mountain looking down, a position well-deserved after a lifetime of guitar picking with no shortage of truck driving to boot.
His new Workin' Class record makes good on that history and serves as appropriate showcase for the singer-songwriter's skill. Click through the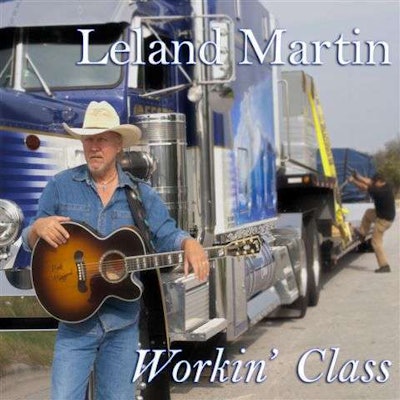 image here to check out the full story about Martin's career and how the album came to be made — inspired by Colin Stuart's "Working Class" work and show rig (click the cover image to order via lelandmartin.com).
Stuart and Martin met at the Walcott Truckers Jamboree in 2010 and have been in long conversation since — many of the songs on Workin' Class are direct descendants of that ongoing conversation.
For now, give a gander to the title track's video, embedded below and shot on location at Iowa 80 in Walcott, as many of you will no doubt recognize. Enjoy. (Scan the QR with your smartphone to pull it up there if you're not using it to read this.)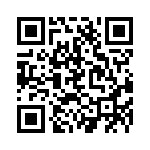 If you haven't been by Iowa 80 in Walcott in a while, Martin also narrated a brief documentary that is featured prominently in the trucking museum, about the men and women who keep the industry and America itself moving (that's you). If all goes well, Martin told me, listeners may be able to purchase a boxed DVD and CD version of his new "Workin' Class" record that includes the documentary and the title track's music video, both filmed on location at Iowa 80. Keep your eyes peeled.
[youtube oJ-eu6ufEGI nolink]