Updated July 12, 2021, as part of Overdrive's 60th-anniversary series looking back on our history and trucking history itself.
In 2011, as Overdrive's September 50th-anniversary issue approached, I asked the audience here and via Overdrive's Facebook page for their nominations for No. 1 greatest of all-time trucking song. From a list of those songs with repeat nominations it was whittled to 10 of the most-nominated, then voted on by you for the rankings you see below.
For this year's 60th anniversary, I want to update this list to reflect your current take, given 10 more amazingly diverse years' worth of trucking tunes in the rear-view. Drop your current pick for No. 1 all-time greatest trucking song in the comments here toward that update, whether it's one of the following 10 tracks or more recent classics.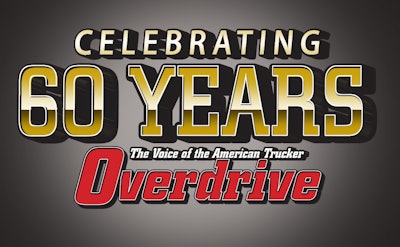 And one other remarkable detail of the original version of this list -- it started with an acknowledgement of the influence of one "Big Al" Weekley on its creation -- he was kind enough to vet our list at the time (as was the great Bill Mack, since passed on) and noted many additional songs that he recalls being requested over his long years as a trucking-music DJ, many of which didn't make the final list, unfortunately. He was producing his own show at the time, and 10 years later, as regular readers will know, he's still doing so, with Overdrive's own involvement in "Overdrive's Music to Truck By."
If you've missed any of the weekly episodes to date, you can listen via the playlist below and live every Friday at 10 a.m. Eastern via TheBluegrassJamboree.com. It's sure you'll hear one or another of the following tracks spun on most episodes, which brings together classic trucking music and more-recent contributions by the many trucker-songwriters producing music today.
Now, drumroll please….
We asked, you told, then voted. Here are the results:
Overdrive's TOP 10 TRUCKING SONGS OF ALL TIME
1. Six Days on the Road, by Dave Dudley (1963)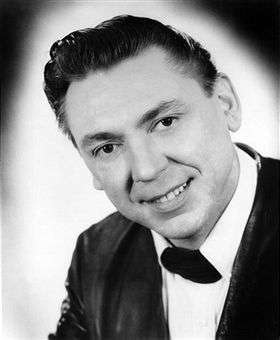 This classic, made popular by Dave Dudley (pictured) in 1963, in later years was recorded by artists such as Sawyer Brown and Steve Earle, and trucker-songwriter Tony Justice. It's been lauded by truck drivers for its evocation of the joy and hardship of the road — and the expectation of home. References to "taking little white pills" in Dudley's version were removed in some later versions (such as Earle's), becoming mentions of watching "little white lines" on the road.
2. East Bound and Down, by Jerry Reed (1977)
Reed's classic, part of the sound track to Smokey and the Bandit, came in a close second with just six fewer votes than "Six Days."
3. Teddy Bear, by Red Sovine (1976)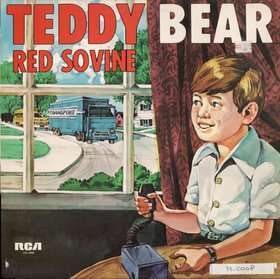 Sovine held the distinction of having two songs included in the top ten, and more than any other artist, Sovine got the nod from many a reader for sundry songs from his trucking music canon. "Teddy Bear" tells the story of a young boy whose father was killed in an accident and whose CB radio is his closest companion.
4. Convoy, by C.W. McCall (1975)
The truck driver's rebellion depicted in this No. 1 pop- and country-chart hit from 1975 was the inspiration for the Sam Peckinpah film of the same name, released later the same decade. Its dramatization of CB chatter between characters "Rubber Duck" and Pig Pen" helped spur on the pop CB craze of those days.
5. Roll On (18-Wheeler), by Alabama (1984)
The chorus of this 1980s gem from the point of view of a trucker's child is pure highway singalong uplift: "Roll on highway, roll on along / Roll on daddy till you get back home / Roll on family, roll on crew / Roll on momma like I asked you to do / And roll on 18-wheeler, roll on (roll on)"
6. Prisoner of the Highway, by Ronnie Milsap (1984)
An evocation of the pull of the highway and the difficulty of the driving life.
7. Drivin' My Life Away, by Eddie Rabbitt (1980)
Inspired in part by Rabbitt's truck driving days when struggling as a songwriter in Nashville.
8. Movin' On, by Merle Haggard (1974)
Theme song to the television show of the same name.
9. Phantom 309, by Red Sovine (1967)
The tale of a ghost truck from the point of view of a hitchhiker, later recorded as "Big Joe and Phantom 309" by Tom Waits.
10. Give Me Forty Acres (To Turn This Rig Around), by the Willis Brothers (1964)
"Some guys can turn it on a dime, or turn it right downtown / But I need forty acres to turn this rig around…"
Find an alternate top ten from 1985 to 2011, with an emphasis on more recent work, from Meredith Ochs and Chris T., then hosts of Sirius/XM's Freewheelin' program, via this link.