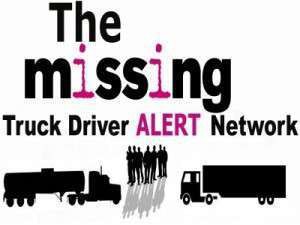 Any time a driver goes missing out on the road it's a nightmare for back-office personnel, friends and, of course, the family back home. A recent case spawned a Facebook group dedicated to resolving disappearances more quickly through the crowd-sourcing that online social networks have made easy.
The Missing Truck Driver Alert Network was launched by Kari Fisher and Hal Kiah after North Carolina hauler Mark Williams Sr. was reported missing after he failed to make a delivery in Palestine, Texas. Just more than a week into the network's launch, it's already more than 1,000 members strong after being instrumental in locating Williams, who had passed away. "A driver who saw a post" on Facebook, says Fisher, recognized Williams' truck and dialed 911.
Fisher and Kiah will be guests tonight on Allen and Donna Smith's Truth About Trucking Live online radio program to talk and take questions about the network. Listen live at 7 p.m. Eastern via this link.
We asked Kari, who's spent three years on the road trucking with her flatbed-hauling husband, to tell us a little about her work as a driver advocate in recent times. Here's what she had to say: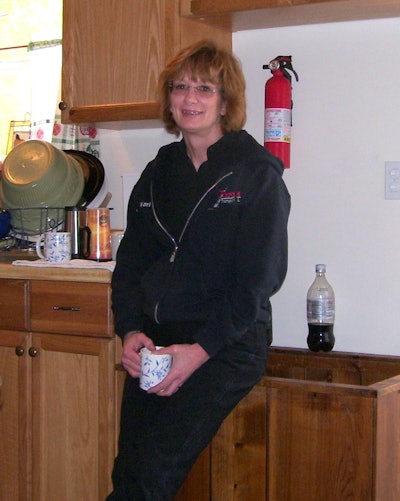 In my other life, I was a police/fire/emergency services dispatcher. I began riding in the truck in February of 2009. It did not take long for me to realize that truck drivers were not the jerks hogging up the road I had thought that they were. I was astonished and amazed at the ignorance of cars and how reckless and careless they drive around trucks. I was further dismayed after reading the Colorado drivers manual at the lack of information provided to educate drivers how to safely drive around trucks. My online search began. It was difficult to find material about educating motorists. I was able to find Share the Road on the FMCSA and ATA sites and decided to start a Facebook Cause page called Share the Road with the intent of teaching people how to drive safely near and around big trucks.
I have been working on developing a program that can be used in schools to teach high school students and others how to share the road. My goal is to have it mandatory. I had no idea how time-consuming this was going to be. A website is under construction called "Sharing the Road." I would also like to write a small publication with the same name. My long-term goal is that every state require Share the Road Training.
When people ask me what it is like to be in the truck, I invite them into our second home, close the doors and ask them to watch the mirrors as I walk around the truck so that they can see the blind spots. I love the look on the faces when people learn about blind spots or tell them the distance that it takes to stop an 80,000-lb. rig.
UPDATE: The alert network launched a website subsequent to this story at https://www.centraltexasinjurylawyer.com/austin-truck-accident-attorney/ where you can sign up for text-message alerts to your mobile phone.