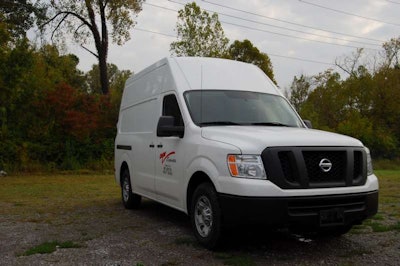 You bet. Meet Morris Finley, Murfreesboro, Tenn.-based owner of the 2012 Nissan NV2500 high-top cargo van here pictured. Finley (also pictured, below) hauls mostly auto parts for Nashville-based DMW Expedite, running between plants in Tennessee and/or surrounding states and the air freight terminal at the Nashville airport for flight to Northern assembly plants. Most of the major expediters out there have a division devoted to such work, in Finley's case typically within a 200-300-mile radius around Nashville.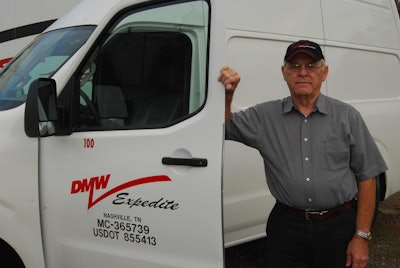 "Perfect job for an almost-retired fellow," says Finley. When a highway expansion took out half of his produce business' property 18 years ago, he bought himself a van and went to work for DMW.
Last year, he says, "I turned $65,000" gross on "about 100,000 miles, with $18,000 worth in fuel."
And a big bonus: "I don't have to fool with a log book," he says, given he's typically at 9,100 GVW overall, with a 4,000-pound payload tops, and he doesn't haul any hazardous materials. You don't even necessarily need a CDL to run in a cargo van, unless the company requires it.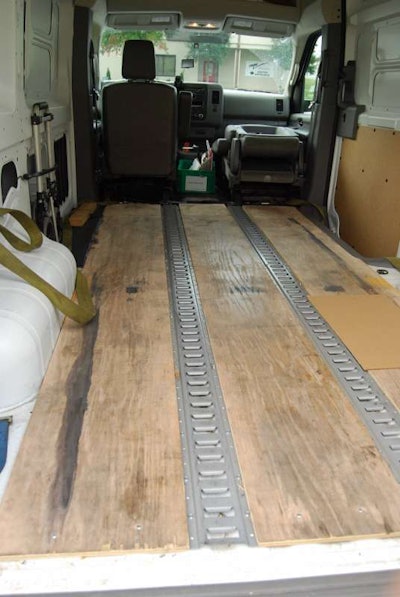 A typical day for Finley: Up at 6 a.m. for a 9:30 pickup, then "seven hours round-trip out and back," he says, usually with very little wait time at the receiver.
"It's beautiful, sun shining," he said from the road early this month on his way home, where he sleeps every night.
Yet another bonus: "I used to have a bigger truck and had to go through the scales. If [inspectors] are having a bad day, they'll let you know it — I don't have to fool with that."
The 74-year-old says he runs about 100,000 miles in a year, already with nearly 30,000 miles on the new Nissan at only three months old. It's capable of hauling up to two high-loaded skids, perfect for his auto parts-related operation.
On cargo van longevity generally, Finley says, "we've had some drivers get a million miles out of one or two," though he typically trades between 400,000 and 500,000 miles — at that point, a big-ticket item like an engine or transmission is "liable to go bad," he adds.
Find more pics from my visit with him in Nashville at DMW headquarters below.