New Market, Va.-based Overdrive reader Robert Bright's father, Bobby, passed away on the 10th of October in his sleep, capping a trucking career that spanned the greater part of four decades, the last 20 years of it spent as a company driver running flowers in a reefer trailer for Todd Smith Hauling in Culpeper, Va.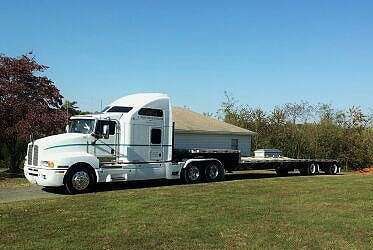 Robert, 38, during funeral arrangements at the last minute consulted with his three sisters and brother, and the five of them agreed that "daddy wouldn't have wanted to be put in the back of a Cadillac," Robert says, on his way to his final resting place. Robert, who himself has trucked for the last 13 years and "learned everything I know from my dad," he says, "wanted to do something for closure, you could call it, and I wanted to drive a truck. My dad is the reason I'm driving today."
He secured his father's company's permission to utilize the last truck Bobby Bright drove for the fleet, a special-ordered 2011 Kenworth T600, and a step deck trailer, on which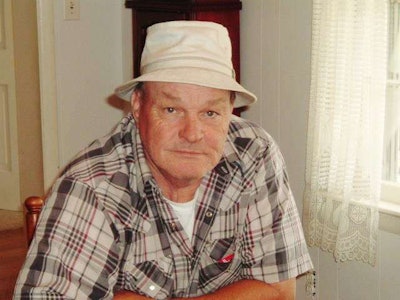 they secured the coffin (pictured above). And on Tuesday, Oct. 16, "I took my daddy out on his last ride on 18 wheels" to the cemetery, says Robert, justifiably proud.
Navy veteran Bobby Bright (here pictured) was laid to rest next to his sister in the Madison Garden Cemetery in Madison, Va., nearby to Culpeper, where he had raised his family. Read his obituary here.
May he rest in peace.