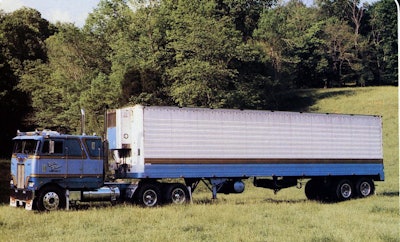 Today's post is short and simple, a brief moment of remembrance and a window into the history of a father, provided by a son, James Blade, over in our Reader Rigs gallery last night. That history intersects here with our own for a brief moment.
And given sometimes Reader Rigs items don't get the attention they deserve in the run of news here, I know, here's the picture Blade uploaded of his father's rig, as featured in an Overdrive calendar from for March of 1980, Blade noted: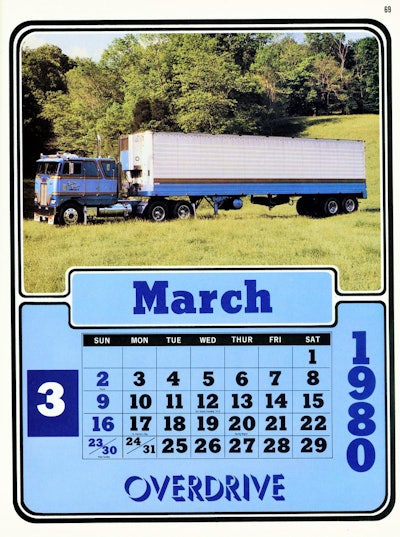 "Billy 'Robinhood' Blade went home to the Lord on October 13, 2018," James wrote. "I'm sharing this in his honor. May he ride high till we meet again."
Keep on truckin'.