It's not all about calls home to friends and family and trips to Fed-Ex or UPS stores anymore. Two new programs are offering owner-operators the ability to access "snail mail," bills and other important correspondence that for whatever reasons still haven't entered the digital age, while on the road via scanned image on your computer or other device.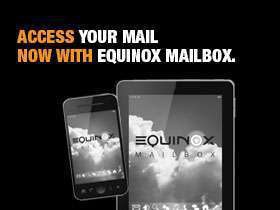 Out since around the time of the Great American Trucking Show in August of 2012 is the Equinox Mailbox, offered by the folks at Equinox Owner-Operator Solutions. If you're currently only getting scant letters and/or important bills sent to your physical business address, the Equinox service could be particularly attractive, given after a $10 set-up fee it's free for 20 or fewer pieces of mail a month.
How it works: Your business mail will go to your box at Equinox headquarters where it will be opened, scanned and stored for your view in a secure online storage account. The tiered monthly fee structure upward of 20 pieces of mail a month is as follows: $4.99 for 21-40 pieces; $9.99 for 41-60; $14.99 for 61-80; $19.99 for 81-100; $24.99 for unlimited mail.
Find more about the service starting here.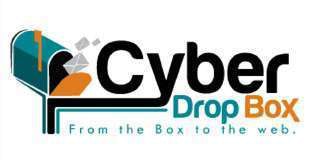 Also marketed to owner-operators and drivers is the new Cyber Drop Box service, developed by truckers' son Ellis Todd King, who tells his story of years spent managing his parents mail while they were out on the road on the company website. Users of the service retain the option of forwarding all of their mail or filing the Cyber Drop Box P.O. Box address assigned only with particular senders you receive mail from.
Prices start at $20 amonth for fifty or fewer pieces of mail with an individual account, $35 for 100 for 2 recipients. Unlimited mail is available for $30 for an individual and $50 for two recipients. Check the service out via its website.
Services not marketed specifically to truckers abound– find a roundup of links to some of them, including the relatively new startup Outbox ($5/month) and bill-digitizers Doxo, Manilla, Zumbox and others, via this link.
Anyone out there already having this done to their mail? Tell us about your service in the comments.