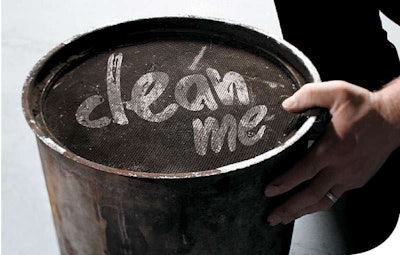 And maybe more than just one, if anecdotal evidence is any indication. We heard from Dave Palmer of South Carolina-based Holly Knoll Services about a tri-axle dump he purchased new in December of 2012, putting it into service in January as the year turned. "Since its service date the unit has been in the dealer's shop" in Greenville, S.C., "no less than six times" with issues relative to the emissions system.
"This and the other mechanical problems I've had," Palmer goes on to note, "have proven the truck to be unreliable. Specific to the emissions system problems, I have talked with other truckers and companies in the area that own post-2010 models and have found they had very similar experiences with their trucks. One common theme in our conversations is how expensive they are to repair and maintain. My truck ran out of warranty in January 2015, and since then I have spent about $2,600 to repair and maintain the system."
That amount will continue to rise, Palmer says. "As I write my truck is in the shop for repair to the emission system. I estimate I have lost 12 days of productivity, with more to come since it doesn't seem to be getting better but worse."
This wouldn't be the first time I've heard such a story, though admittedly most such stories seem to stem from 2007-'09 model year emissions systems. In an application like Palmer's, DPF ash-cleaning and/or swap intervals will be based on hours rather than mileage, and lots of idling will plug a DPF more quickly by and large than running down the road, as reported in this good primer on DPF maintenance.
We've been through all of that before, of course, and it's unlikely though possible that Palmer's unit should have needed an ash cleaning as yet, everything else being equal. Service intervals are recommended at quite high levels, 400,000 miles or more for over-the-road trucks.
All the same, as Palmer emphasizes, all that downtime in the shop for one particular system in the truck in its first two years of operation …
He goes on, "I wonder whether there may be a groundswell of talk or action that would give relief to truckers and companies like me from the expensive and burdensome requirement of maintaining such a system. I have attempted to ask the dealer this, and their response is pretty much, each time, to roll their eyes and say it must be maintained. Though the truck has been a disappointment overall and the dealer's service hasn't been the greatest, they have honored their obligations under the warranty period."
At once, he adds, "I was hoping for more."