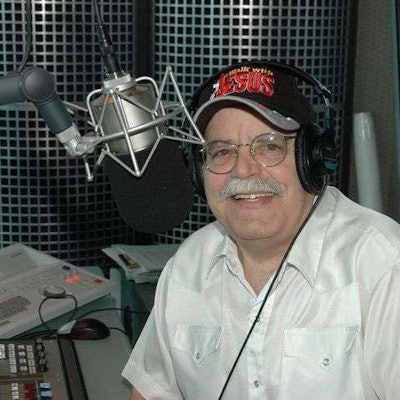 Pictured here is Daniel J. Mullaly, better known to those of you who've been listening to satellite radio for many years as "Country Dan Dixon," a primary voice of XM's "America" Channel 10 from the satellite radio broadcaster's first days on the air, says Art Vuolo, longtime radio colleague and friend. On XM he was known to many as "The Truckers' Friend," but when Sirius and XM merged in 2008 his program was one of the casualties.
"Ms. Wilma Shannon, a fan from Muncie, Ind.," says Vuolo, "was a driving force to get him back on the air with a petition signed by over 18,000 truck drivers from across the nation!"
Sadly, he adds, it was unsuccessful.
Mullaly passed in Mt. Juliet, Tenn., at the end of last month, after complications from diabetes. He was 67.
Vuolo also offered the following tribute video and a brief history of Country Dan's career. What's your recollection of listening to his show?
[youtube -VC2U-v5UBU nolink]
Prior to his years on satellite radio, Michigan native Country Dan entertained on:
**WNRS in Ann Arbor, Mich.
**WSDS in Ypsilanti, Mich.
**WKCQ in Saginaw, Mich.
**CKLW-FM in Windsor, Ontario
**WDEE and WCXI in Detroit
**WTOD-AM and WKKO (K-100) in Toledo
He was hugely popular at every stop in his career, but XM made him a national treasure to long-haul drivers all across America. Dan was also instrumental with the development of a Christian channel on XM called "Enlighten," hosting the popular Sunday music program "Stained Glass."