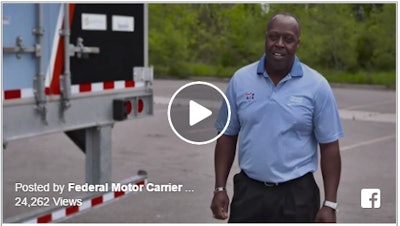 From the Share the Road program of the American Trucking Associations comes this instructional video aimed directly at improving motorists' knowledge on the business of driving safely around trucks, from the importance of not "cutting off" tractor-trailers up front to the necessity of a lot of following distance at the back, and more.
It's well-put-together, and I know I'll be sharing it with family and close friends (those, in any case, with whom I haven't ridden on the interstate as a passenger in recent memory, as most of those have gotten at least some of this education firsthand, if they needed it … yeah, I'm occasionally that kind of passenger).
Here's FMCSA's share of it yesterday on their Facebook page:
More such videos are available via the ATAShareTheRoad Youtube channel at this link. As one commenter under FMCSA's post put it: "This video needs to be a part of every high school's drivers ed class." Hear hear, driver.