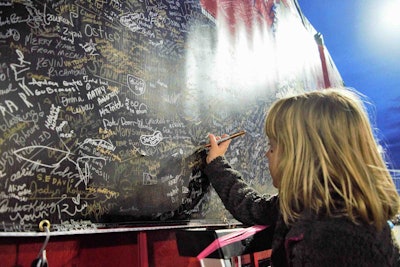 This was the scene Tuesday evening here in Nashville outside the Bass Pro Shop at the Opry Mills mall not far from where I live (as the crow flies, a few miles across the Cumberland River, longer on surface streets). That's my daughter contributing her signature to a Capitol Christmas Tree haul tradition I also saw in action three years ago when that year's tree, behind a Mack, stopped South of town. She wasn't the only one in on the action.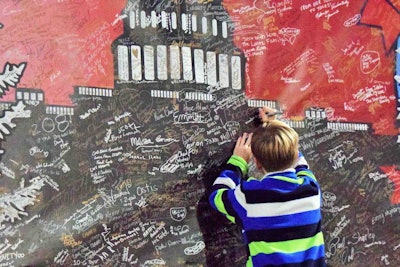 This year, as for the last two, a specially designed Kenworth T680 ran the tree with a curtain-side-type set-up, a window into the top of the tree at the back of the rig, a far cry from the scene at the its loading after cutting in the Payette National Forest in Idaho: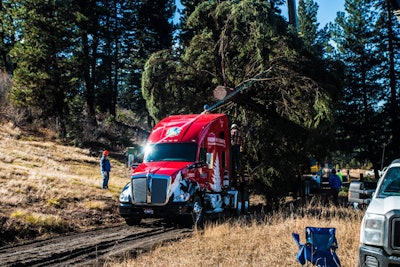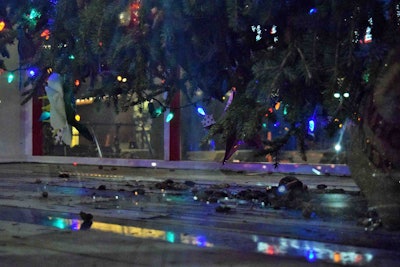 The tractor itself, this year driven by Gary Amoth of Twin Falls, Idaho, the state where this year's tree originated, was no less an attraction for onlookers.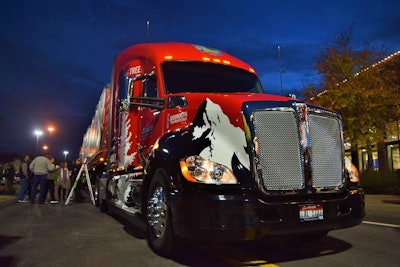 And just for you, my daughter put together this comic of sorts yesterday as the adults prattled on during Thanksgiving festivities, which might just spell out the whole set-up better than I can do: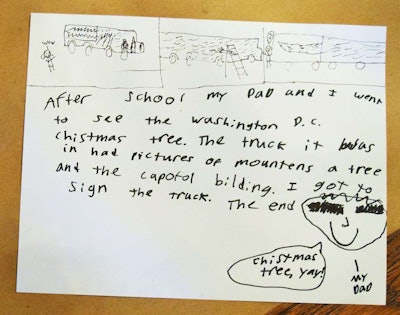 You're welcome. And all of which is to say, for those of you east of Nashville, the rig's headed your way, right now in Blackburg, Va., outside of the Lyric Theatre at 135 College. From there, it's making its way to a Monday delivery in D.C. Find more scenes from the Nashville stop in the slider gallery below.