Truckers News Editor David Hollis, a colleague of mine, beat me to the punch in finishing Finn Murphy's new book, "The Long Haul," about his long career in the household-goods hauling niche, from start to finish. Hollis got on the horn with the truckers and writer to talk about his career and the book, which you can hear in the player above and in the Overdrive Radio business podcast playlist below.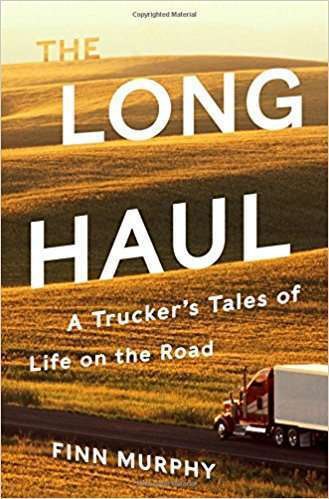 The book, published by major publisher W.W. Norton, is well worth the read, meanwhile, an honest, unflinching and quite funny time-to-time memoir of Murphy's trucking road, from 1976, when he took his first local moving job in Connecticut, on through the subsequent decades.
Find a little more about it in Hollis' review from earlier in the week, and you find it via most major online retailers. Here's the Amazon link.
Mercy sakes alive, looks like we got us a radio spot!
Sirius XM Freewheelin' show host Meredith Ochs, a longtime radio music reviewer in addition to her hosting duties there, saw worlds collide in her lookback on the "Convoy" song by "C.W. McCall," nom de plume for adman Bill Fries. As Ochs narrated yesterday on National Public Radio's Morning Edition radio program, "McCall was a character invented and performed by an advertising executive named Bill Fries. He created McCall as part of an ad campaign for a bread company. Along with his jingle-writing cohort, musician Chip Davis, Fries won an award for the campaign. But that was just the beginning of 'Convoy's journey."
The rest of the story is familiar — the song, about a truckers' protest run during the 1970s oil crisis and the 55 mph speed limit, became a No. 1 hit, inspired Sam Peckinpah's film of the same name, and spurred on the CB craze in the general public. Anybody seen a bear in this week checking securement during Roadcheck?
Take a run through Ochs' piece from yesterday, with several other details about the song's history, via the audio player at this link.