Most of you will be familiar with the dual-camera (driver- and road-facing) techs that have been around quite a while now in various permutations in trucking. Most of you, furthermore, judging by our recent polling, are running with some kind of camera system in the truck, mostly the forward-facing variety. (See poll module at bottom for most recent results.)
I've lately been deep in a story that will air in our September issue, about the advancement in camera techs that are headed down a path toward, in various ways, what might seem to be a safety holy grail: being able to deliver observations of drivers and context around events where fatigue is at issue — and perhaps help the driver him/herself recognize them in the moment and take action where he/she might otherwise not.
At once, if I've heard it once I've heard it a thousand times — a professional who makes his living behind the wheel is of necessity concerned with safety in a paramount way, and well knows when fatigue is beginning to present an issue! Granted its possible, however, to miss signs and symptoms, and given the growing penetration of lane-departure warnings and active-braking techs in newer trucks, I'm curious to hear from anyone among you with experience with monitoring technologies that deliver in-cab warnings. Have they ever saved your bacon or mostly been just a nuisance? Or, as goes such binaries most often in life, somewhere in between?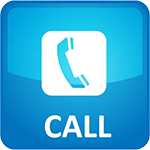 The image above illustrates a bit of what the somewhat new Netradyne company is working on, and Australia-headquartered Seeing Machines is already deploying, a two-cam system that purports to capture fatigue incidents, rumbling the seat and delivering other warnings in high-severity events. They've not gotten the ear of a great many trucking fleets in the U.S., but the American Trucking Associations recently added the company's Guardian system to its featured product program.
For now, you can read more about the company via this piece by Overdrive Editorial Director Max Heine in Overdrive Extra last year.