I came across an interesting take on trucks that, at the risk of being unduly repetitious, quote "drive themselves" unquote, via National Public Radio today — also a tip of the hat to Overdrive sister online mag Truckers News' editor David Hollis for dropping the link my way. The story profiled an ex-owner-op who, like many in this audience, I know, got his start owning a one-truck business as a young man in the 1980s.
As time wore on, so did the stress of the road, which took him into a larger company as a driver and, then, into the back office helping manage that business.
That was pretty stressful, too, as that ex-owner-op, Jeff Runions, told Alexi Horowitz-Ghazi, writing for NPR, with 12-hour days something of a norm.
Runions today is working as a "test driver" for the San Francisco-based Starsky Robotics tech start-up, whose remote-pilot exploits in the "autonomous trucks" realm have been covered a bit here on Overdrive by Equipment Editor Jason Cannon. The company most recently made news when it ran a bobtail tractor seven miles unmanned, a remote operator at the controls, near the town of Clewiston, Fla, but Runions is primarily a failsafe for largely autonomous runs, in the cab for the testing of the technology.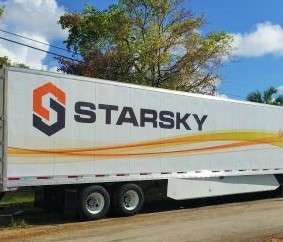 Take a read through the profile of Runions at this link, or listen below. Topics covered include the expectation that autonomous-driving tech will ultimately supplant employment opportunity for today's driver. Runions has a different take on that notion, one in which he likens trucking employment in the future to work like mine own, sitting in front of a computer doing work for a company a state and hundreds of miles away. Far cry from the moving picture window between the doors, as owner-operator Ted Bowers would put it.
But as Runion tells Horowitz-Ghazi, "If you can get where you can [have] a 40-hour hourly [weekly] job like a regular person and be home for your family, can't ask no more than that. … That's like a regular life. A lot of drivers don't have that."