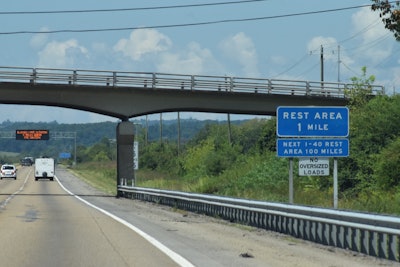 As noted in the last part of the January-issue "E-Log Shift" series installment yesterday, there's evidence to suggest owner-operators' 2018 income performance through the first half of the year took a turn later as conditions cooled. Expectations for how the year would end up were less sanguine for many, compared to what was reported for 2017 income. All the same, the somewhat dreary latter half of 2018 for many led some optimistic notes sounded attendant to Overdrive's annual business-income poll, whose results as of Friday morning are shown below.
How owner-operators expect their business income to trend in 2019
At least one commenter was sanguine for reasons the majority of you can't be given the ELD mandate is in play. Quipped "Mikey" under the poll: "Looking good for me — ELD-exempt and won't let FMCSA control me with an ankle monitor."
Reading the tea leaves, and in comparison to last year's poll, it's important to note that the differential this year between those who predicted better performance and those who predicted worse falls in favor of the optimistic side of things. Despite the improving spot market rate performance the second half of 2017, following the first compliance deadline for the ELD mandate on December 18 that year the pessismistic group was more sizable for certain. Much of the change in shares in this year's polling is reflected in the increase in respondents predicting a measure of relative income stability more than anything else.
Depending on where you sit when it comes to income bracketing, that could be good news — and you could well be correct. As emphasized in the lead of James Jaillet's latest feature, published today and also featured in the January magazine, while the latter part of 2018 definitely presented a mixed bag for owner-operators, depending on freight niche, economists see the probability of a full-blown economic downturn as generally unlikely in the coming year. That doesn't mean it couldn't happen, of course, and freight volumes can be a leading indicator of trouble ahead.
If you've missed it as yet, here's Jaillet's story, offering perspectives on getting prepped for the inevitable downturn, whenever it occurs:
And what's your personal story when considering the year ahead? What do you examine in your own business or the wider niche you operate in to make the determination of where to place emphasis in 2019? Tap the call button below or dial 530-408-6423 to share your personal perspective: How's 2019 looking from where you're sitting?: