The turn to 2017 from 2016 saw a variety of trends shaping up for owner-operators as the economy began to hum — a new administration at the top of the government and the economic trends themselves inspiring greater confidence as, for the first time since we'd been asking the following poll questions of Overdrive's mostly owner-operator audience, a majority of respondents saw better times ahead for the new year. The same can't be said as 2018 arrives with the electronic logging device mandate in effect.
How do you expect your business to trend in 2018?
"2018 will be hell" was about the only comment offered under the poll throughout the month of December at OverdriveOnline.com, and Overdrive's typically loquacious Facebook-page commenters were more or less mum on the question. Uncertainty may well be the watchword for the coming year, despite some evidence of fairly intense truckload-rate dynamics over the holiday season.
I had a conversation with independent Wayne VanHooser mid-last week that yielded more evidence of $5/mile freight on offer, to add to what Landstar-leased owner-operator Gary Buchs noted in the last Overdrive Radio podcast about what he'd been seeing on Landstar's in-house load board — what might well be a "new normal", if temporary, benchmark of $4/mile in his van-load-choice calculations.
I suspect that time pressures put on truckers newly under the ELD mandate's by-the-minute hours accounting, plus the what-goes-up-must-come-down feeling of inevitability around spot market rates, is driving much of the new pessimism. All in all, the share of owner-operators that believed 2018 would be worse than 2017 for income was 200 percent higher than the corresponding percentage as the last year turned. An close-to-equal number of operators, however, were optimistic about the new year. One can hope, I suppose, that a spot/contract rates rates hangover doesn't materialize.
Rigs dressed up for Christmas this year
Late Christmas eve last week, our social media maven Holley Young asked a question with a share of Zach Adams' 2015 Peterbilt 379 dressed up with a decorative wreath on the grille for the Christmas holiday. Is your truck looking festive, too? Answers came in due course: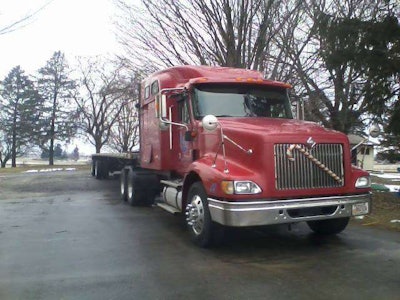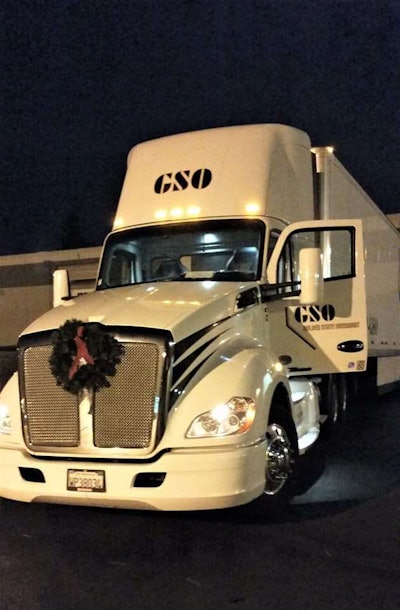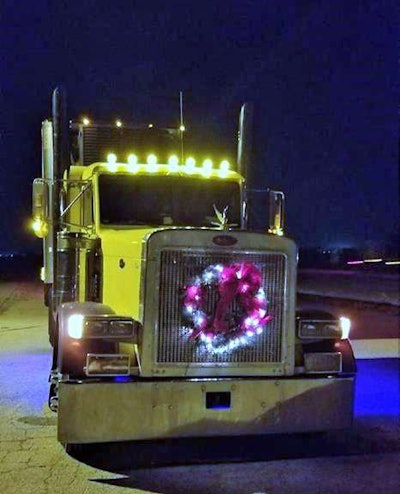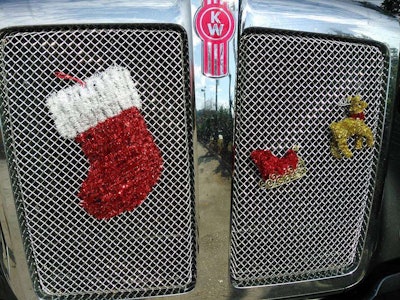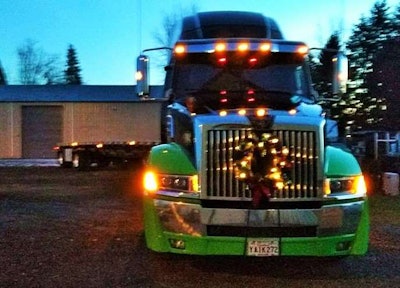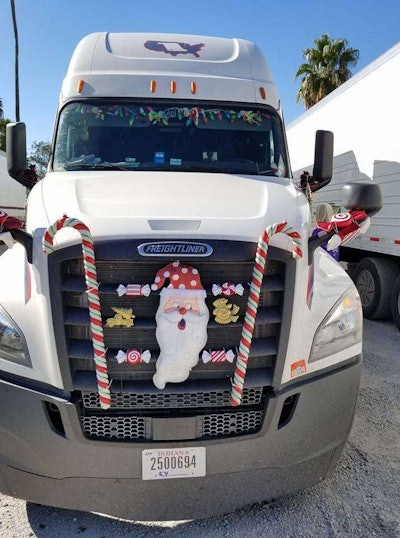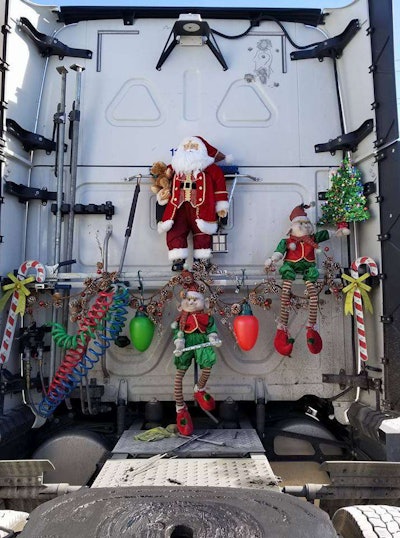 Finally, this Farmer's Oil Icon was shared by John Wolfe with a hearty "Merry Christmas!":