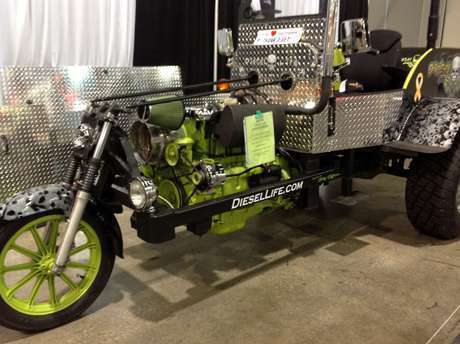 Glenn Russell doesn't inhabit the Pride & Polish section here at the Great West Truck Show in Las Vegas. Still, he's in a custom vehicle world of its own — a homemade frame supporting and 18 wheels minus 15. He's crafted it around a Deutz air-cooled engine.
"It's got a 2003 Chevy S10 rear end with disc brakes," he says. "It tops out at 75 mph, cruises at 65."
Russell built the three-wheeler for diesellife.com, which sells apparel for diesel and trucking aficionados, Russell says.
Checkout Russell's description of the vehicle, and other photos, in this video.