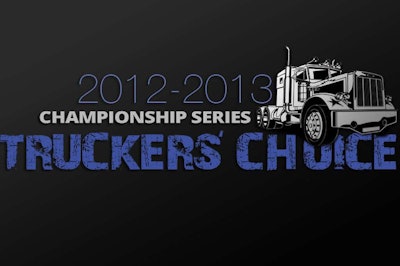 New to this year's Overdrive's Pride & Polish National Championship is the Truckers' Choice award, in which online voters will decide which truck they think deserves to be crowned No. 1 in the year's competition.
The contest's 15 entrants consist of the Best of Show winners from the six Pride & Polish shows leading up to the finale at The Great American Trucking Show in Dallas in August, including the 2012 Great American Trucking Show, 2012 PDI Dyno Event, 2012 Charlotte Diesel Super Show, 2013 75 Chrome Shop Show, 2013 Great West Truck Show and the 2013 Fitzgerald Truck Show.
Voters can select three trucks each vote, and voting is limited to once per day. The Truckers' Choice winner will be announced at The Great American Trucking Show's Pride & Polish ceremony in Dallas on Aug. 24.