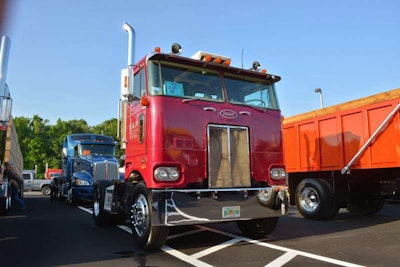 Given James Jaillet's coverage of the Shell Rotella SuperRigs event this week and the slight bit of (yes) jealousy that he's there and I'm stuck in Nashville for the weekend, here's a bit of a nod toward for your custom-rig-viewing pleasure over to Aaron Heine's photo work from Overdrive's own most recent Pride & Polish event down in Wildwood, Fla., at the 75 Chrome Shop. The show's a few weeks in the past at this point, but Heine's constructed what might be the custom-rig photo gallery to end all over on the PrideandPolish.com site — with a grand total of 400+ images all told.
Take a gander through all of the shine and show via this link.
Yeah I know. You're welcome. The next Pride & Polish event is set to heat up La Crosse, Wis., at River States Customz June 27-28. Information on registering via this link.