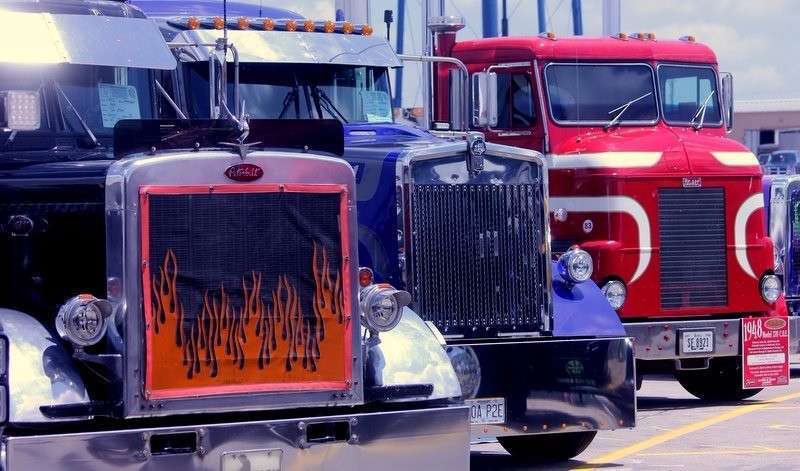 Iowa 80, the self-deemed World's Largest Truckstop, drew more than 40,000 truckers to the 2015 edition of its annual Walcott Truckers Jamboree trucker appreciation event.
Visitors came from 21 different states and three Canadian provinces to display their trucks, Iowa 80 says.
During the three-day event, attendees could check out over 150 exhibits, a Super Truck Beauty Contest with 67 contestants, an antique truck display with more than 150 vehicles, the Iowa pork chop cookout, Trucker Olympics, carnival games and free concerts.
The Iowa 80 Trucking Museum also celebrated the 100th birthday of its 1915 Mack AB during the Jamboree with birthday cake and balloons at the museum.
Check out the photo gallery below, compiled from photos from Overdrive sister publication Truckers News.
Or click any of the links below to see coverage from Truckers News:
Jamboree allows Highway Hank to reconnect with his first 'Hilton'
Seen at Walcott Truckers Jamboree Friday
Dogs of Walcott: Truck drivers bring canine pals to Jamboree
See some of the trucks at Truckers Jamboree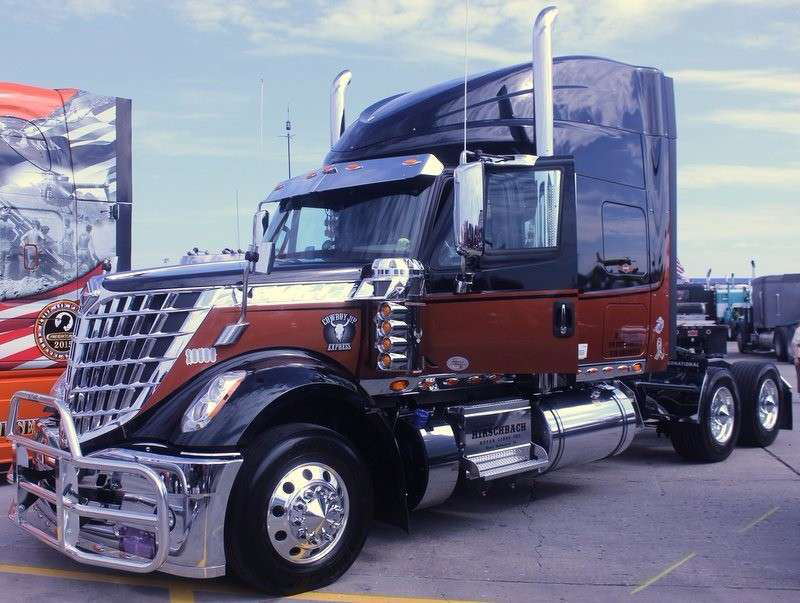 2016 International Lonestar owned by Vincent & Della Panell of Cleveland, Texas

1980 Peterbilt 359 Destination Unknown tribute truck owned by Austin Jaeger of Worthington, Iowa
1968 Peterbilt owned by Thomas McCaffrey of Evansville, Wisc.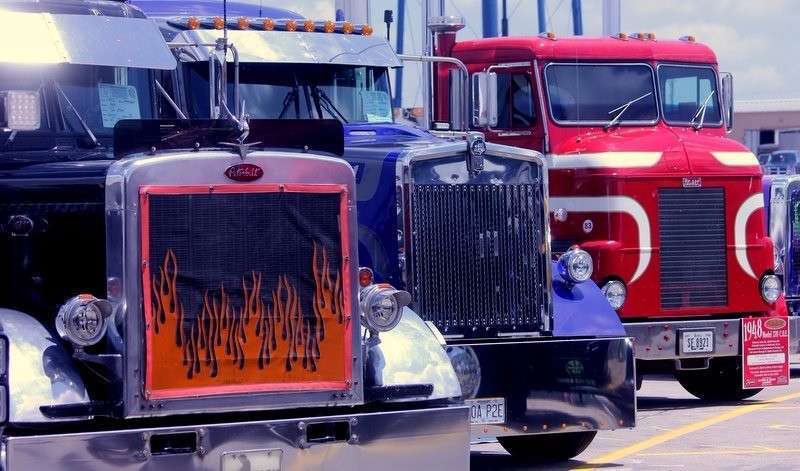 The Jamboree attracted a a variety of trucks from 2016 models to vintage ones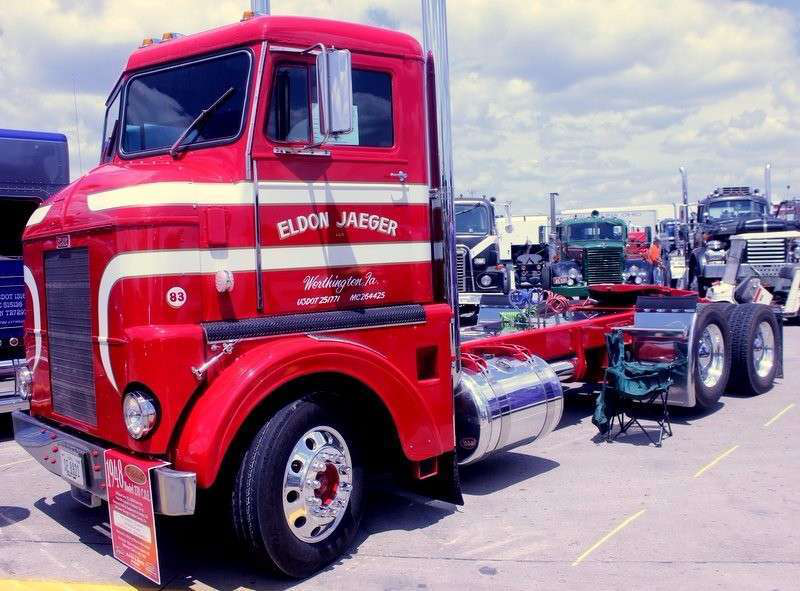 1948 COE Peterbilt 270 owned by Eldon & Rod Jaeger of Worthington, Iowa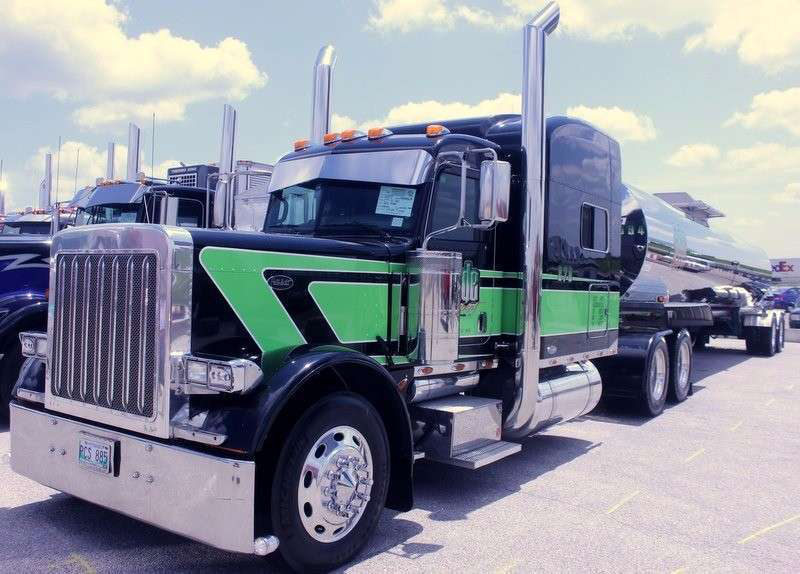 2007 Peterbilt 379 owned by Ross Koehm of Winnipeg, Manitoba, Canada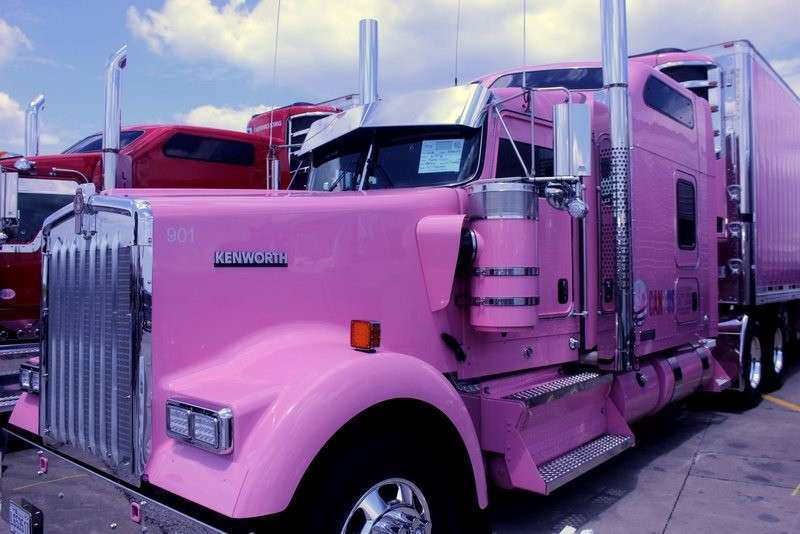 2016 Kenworth W900L driven by Audrey Cloutier of Montreal, Quebec, Canada
Terry Redding's 2012 Freightliner Corondao; Omaha, Neb.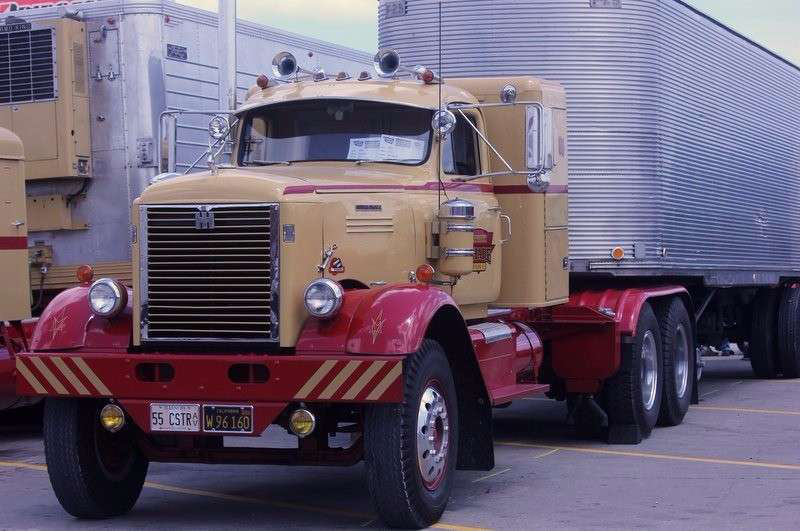 1955 International West Coaster with 1954 Freuhaufer trailer owned by Patrick O'Hare from Byron, Ill.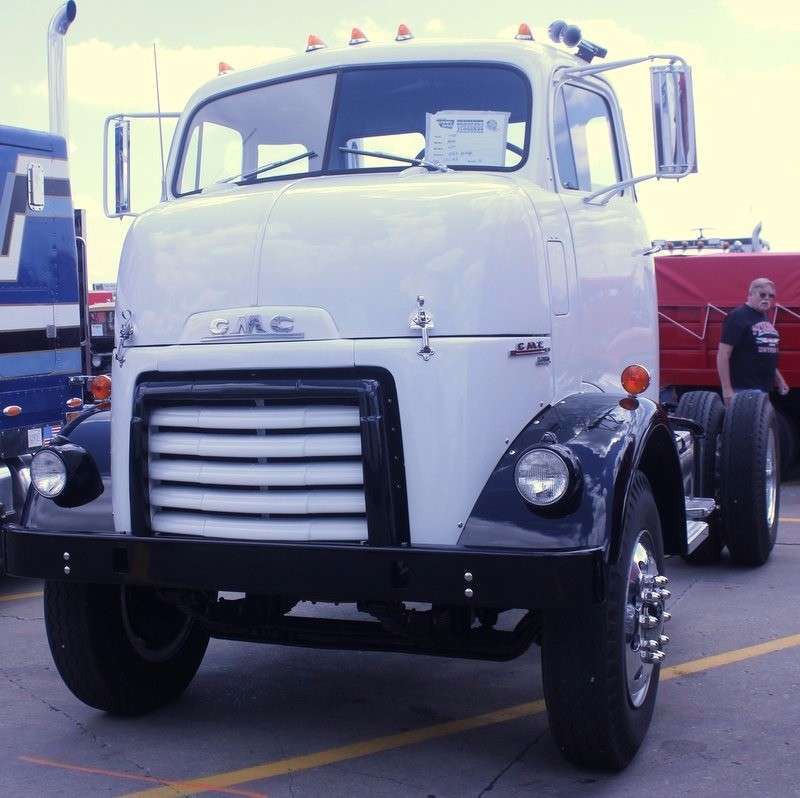 1954 GMC 630 owned by Vern Homan of Celina, Ohio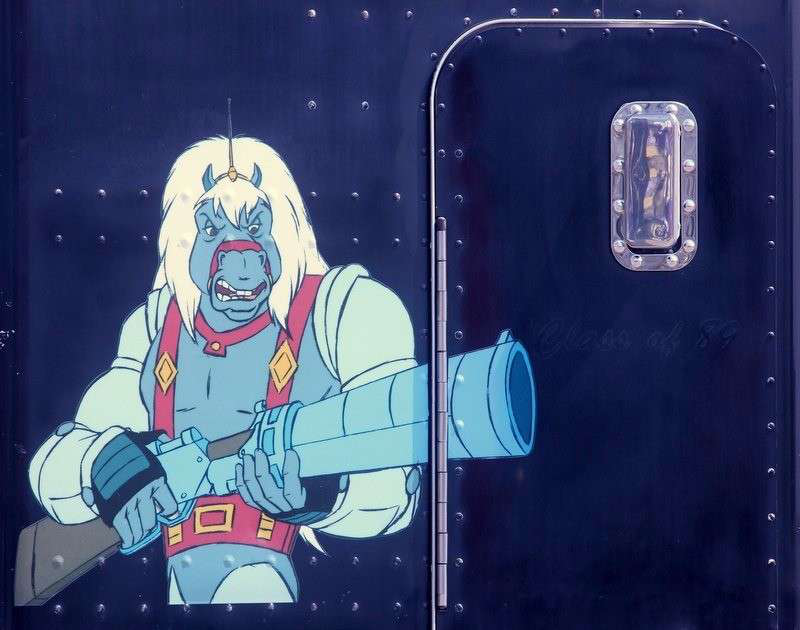 Art is where you find it ...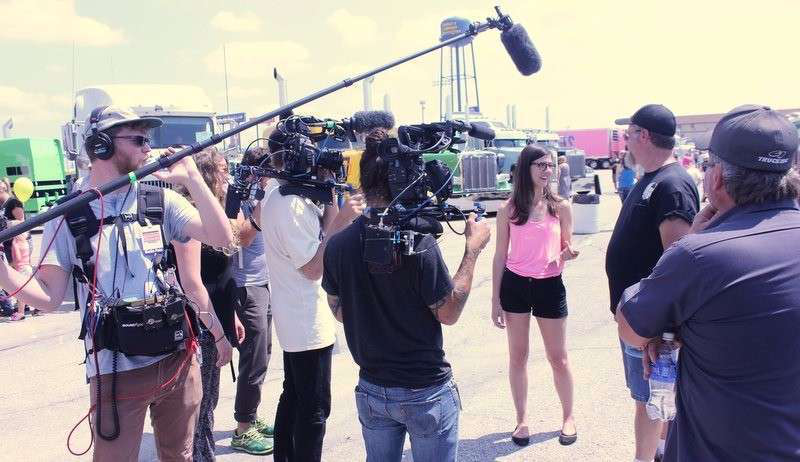 Kaleigh Rogers, a reporter for Vice News, was at the show with a film crew.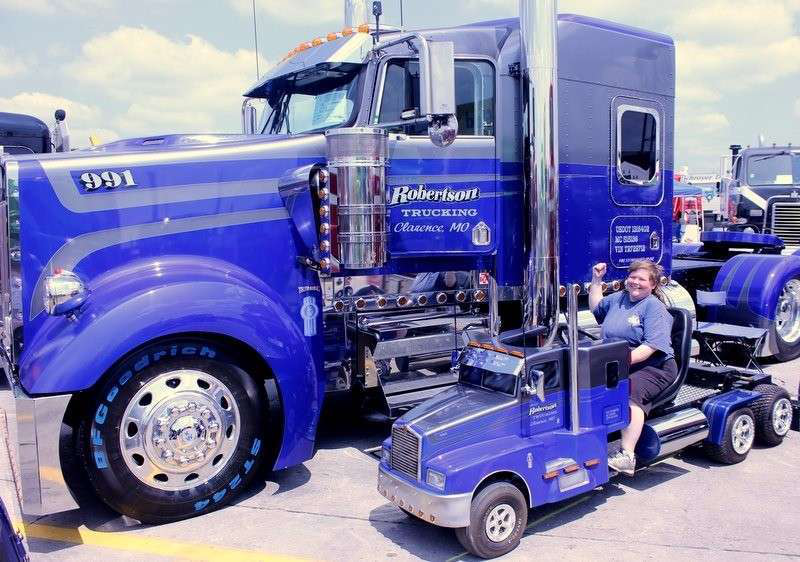 Jody Turner of Clinton, Iowa tried out a smaller version of a big rig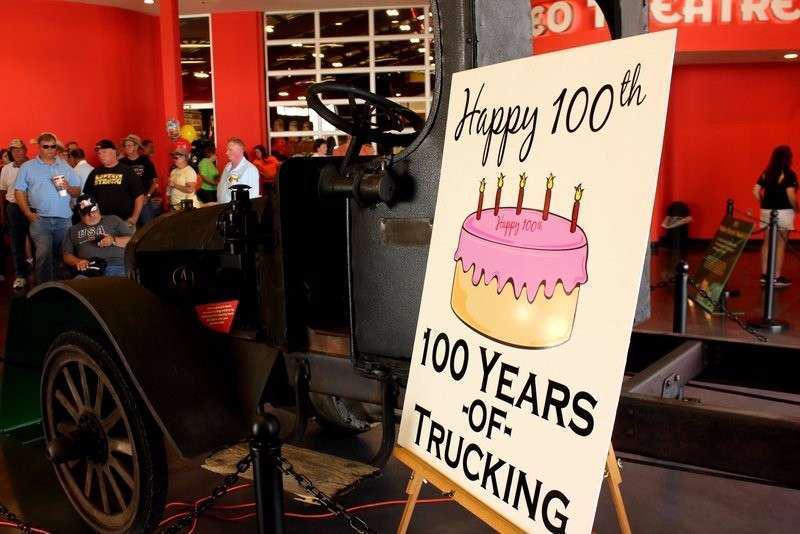 I80's Trucking Museum celebrated the 100th birthday of its Mack AB

Friday was a warm one at the Jamboree
Selfie Stick spotting at the Jamboree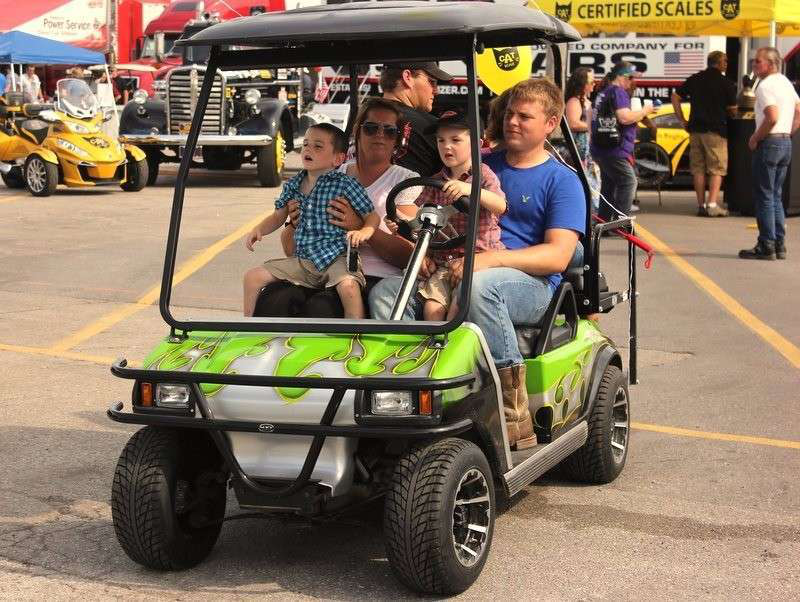 They start 'em driving young in Iowa.