[youtube _-8cDuFR8RU nolink]
3Feathers Mobile Marketing founder Norm Blanchard, based near Nashville, Tenn., has in his office space what might be the most unique desk that I've ever seen. The trucker-designer-company owner saved a 1962 Mack B61 tractor from salvage following the closing of its former Pulaski, Tenn.-based fleet, then turned the truck's nose into a desk front to serve as adornment to separate Blanchard from visitors to his office location — and from competitors, he hopes, given the visual/ideational creativity the 3Feathers operation requires. (He runs through more about the desk in the video above.)
The business is not only focused on hauling display trailers, after all. 3Feathers is an experiential marketing company capable of managing projects for brands from conception to design, build and movement, Blanchard says.
Blanchard, in his early 50s after some background in freight hauling and, in more recent decades, music management, turned back toward his roots and harnessed his graphic design and custom-build capabilities in the 3Feathers venture. The business is the owner of a banana yellow 2007 Freightliner Columbia, and most of its revenue to date has come from design work for a few brands. But look for big things to come.
Blanchard's currently at work at another company facility in the Nashville area on more than one double expandable display trailers for a high-profile client — set for use in a high-profile setting. We'll report more on the custom builds in the future. For now, run through a few more pictures from my visit to Blanchard's Nashville area office below.
You can also catch more about the venture at the 3Feathers website.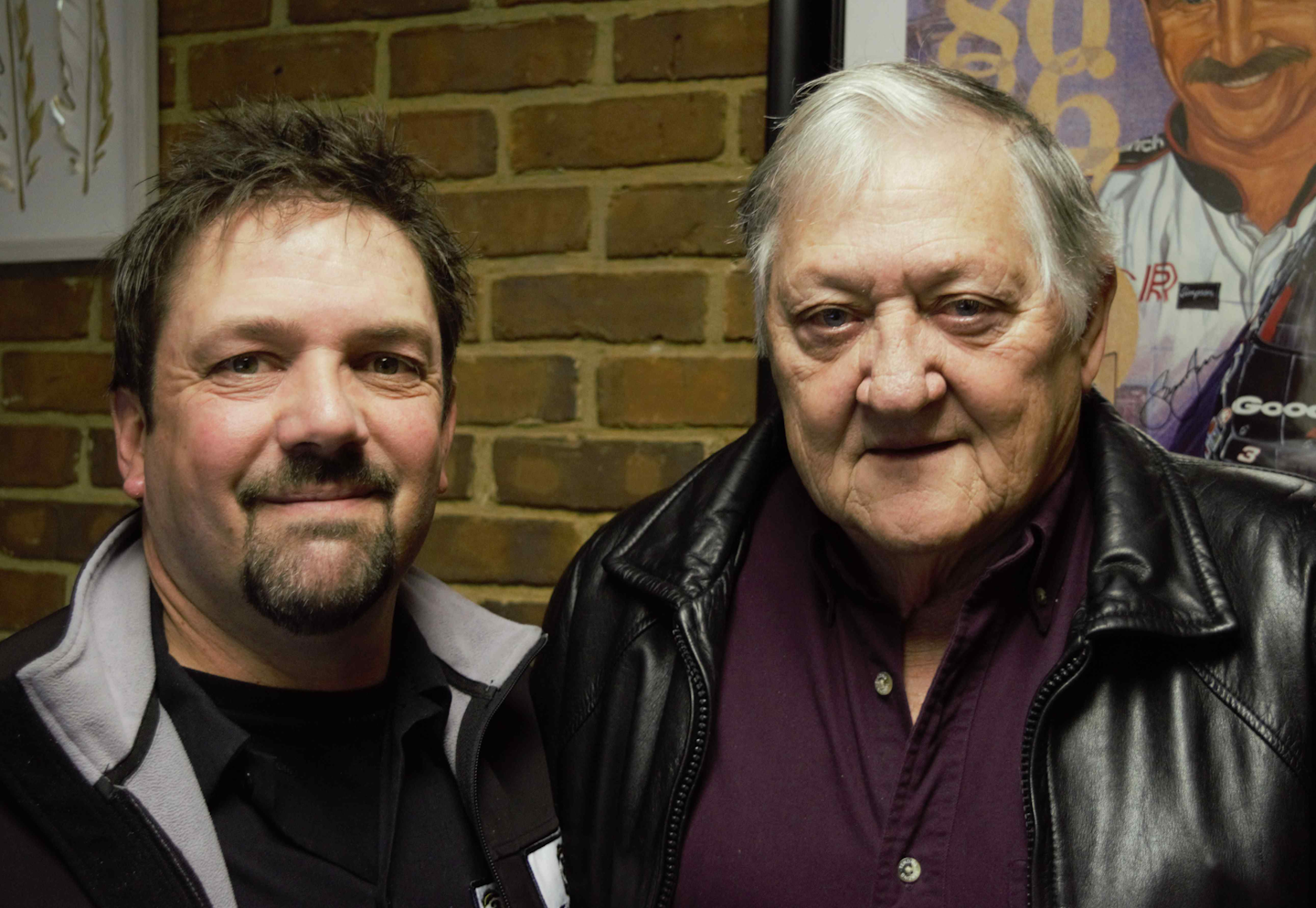 Tip of the hat to owner-operator Louis "Rip" Stone (right), who introduced me to Blanchard, pictured here in his design room in office space in Nashville shared with a recording and video-production studio.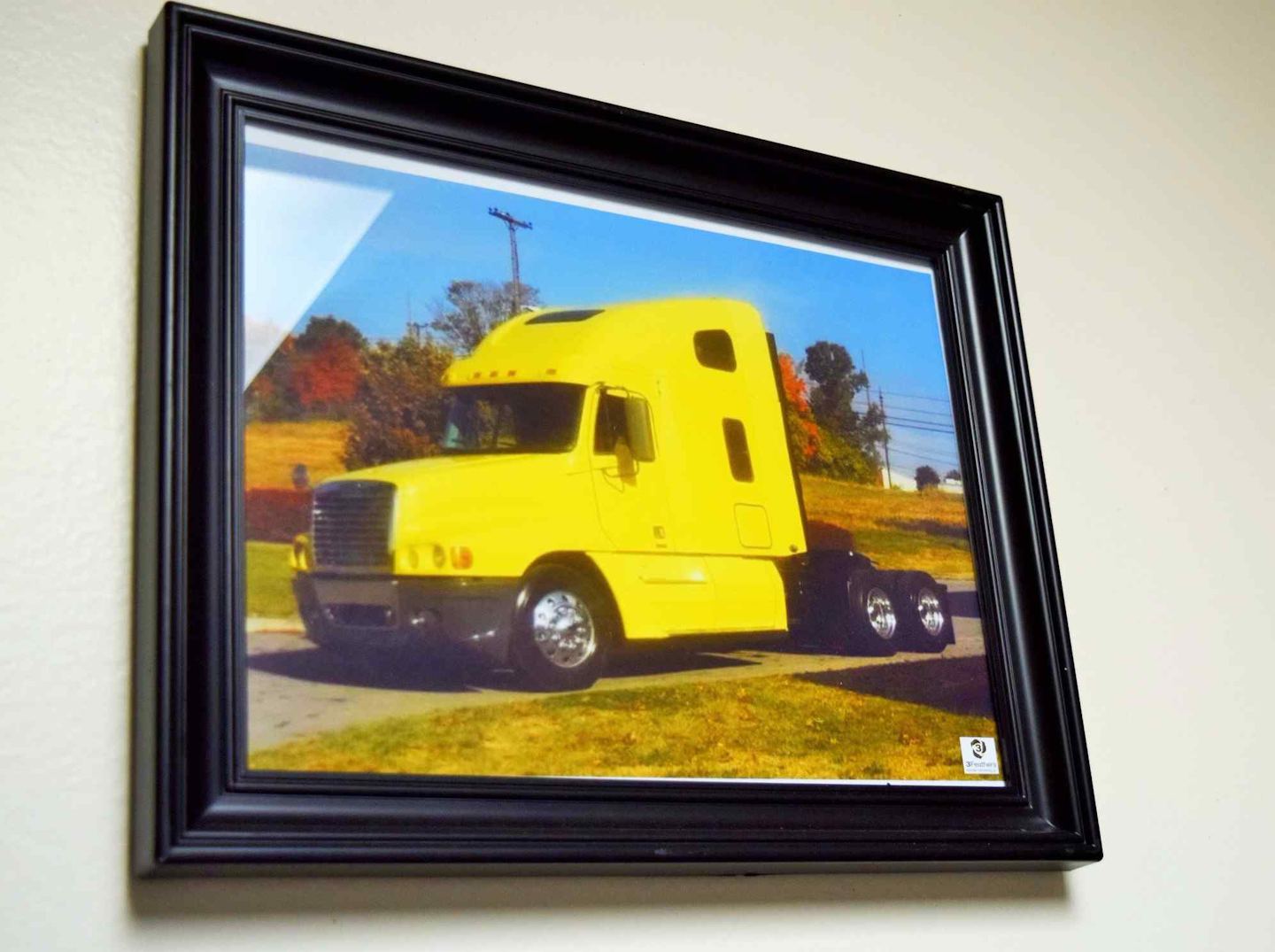 3Feather's sole power unit to date -- a 2007 Freightliner Columbia.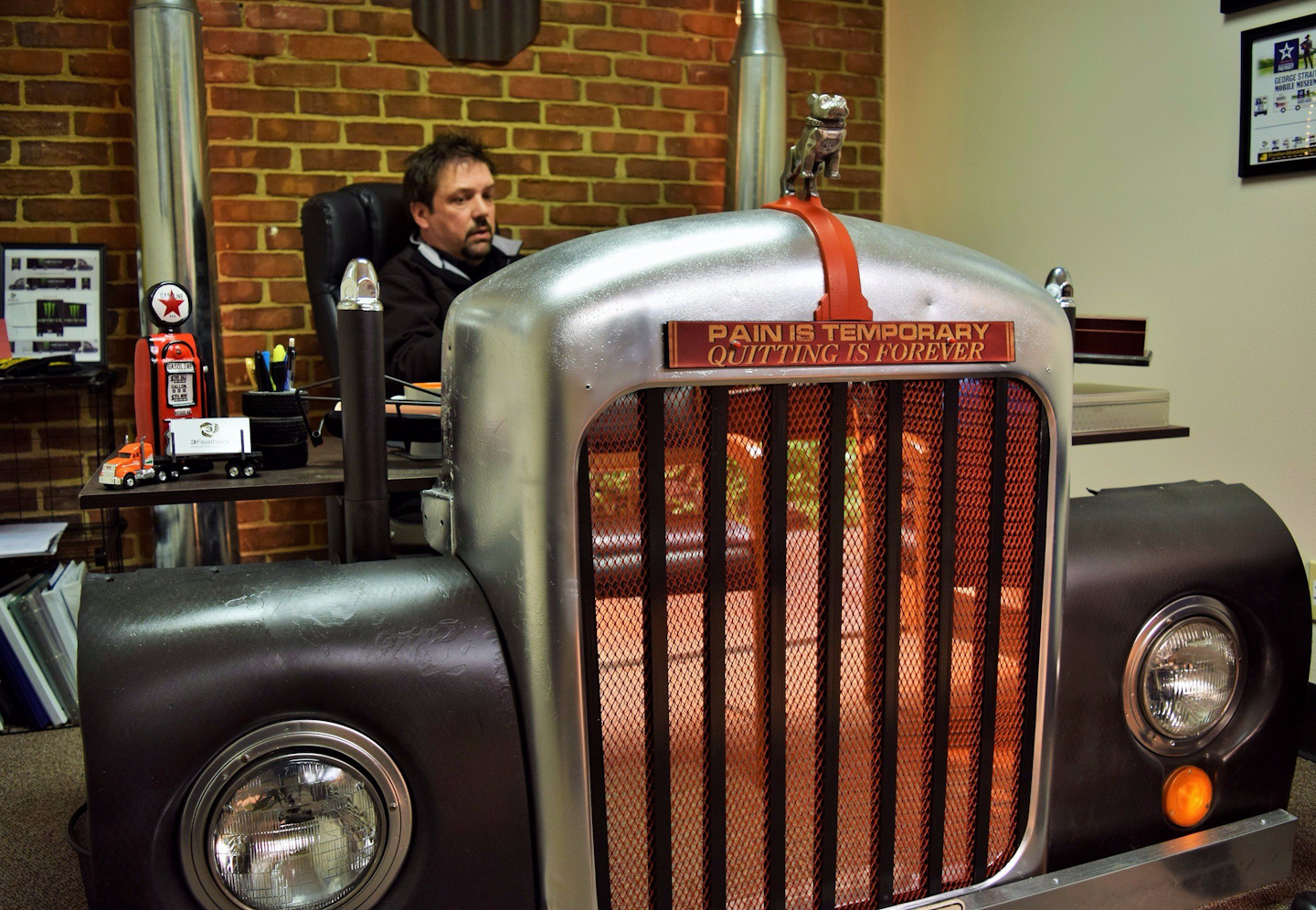 This view from the door to Blanchard's customer reception office shows the imposing presence of the B61 nose fronting his desk.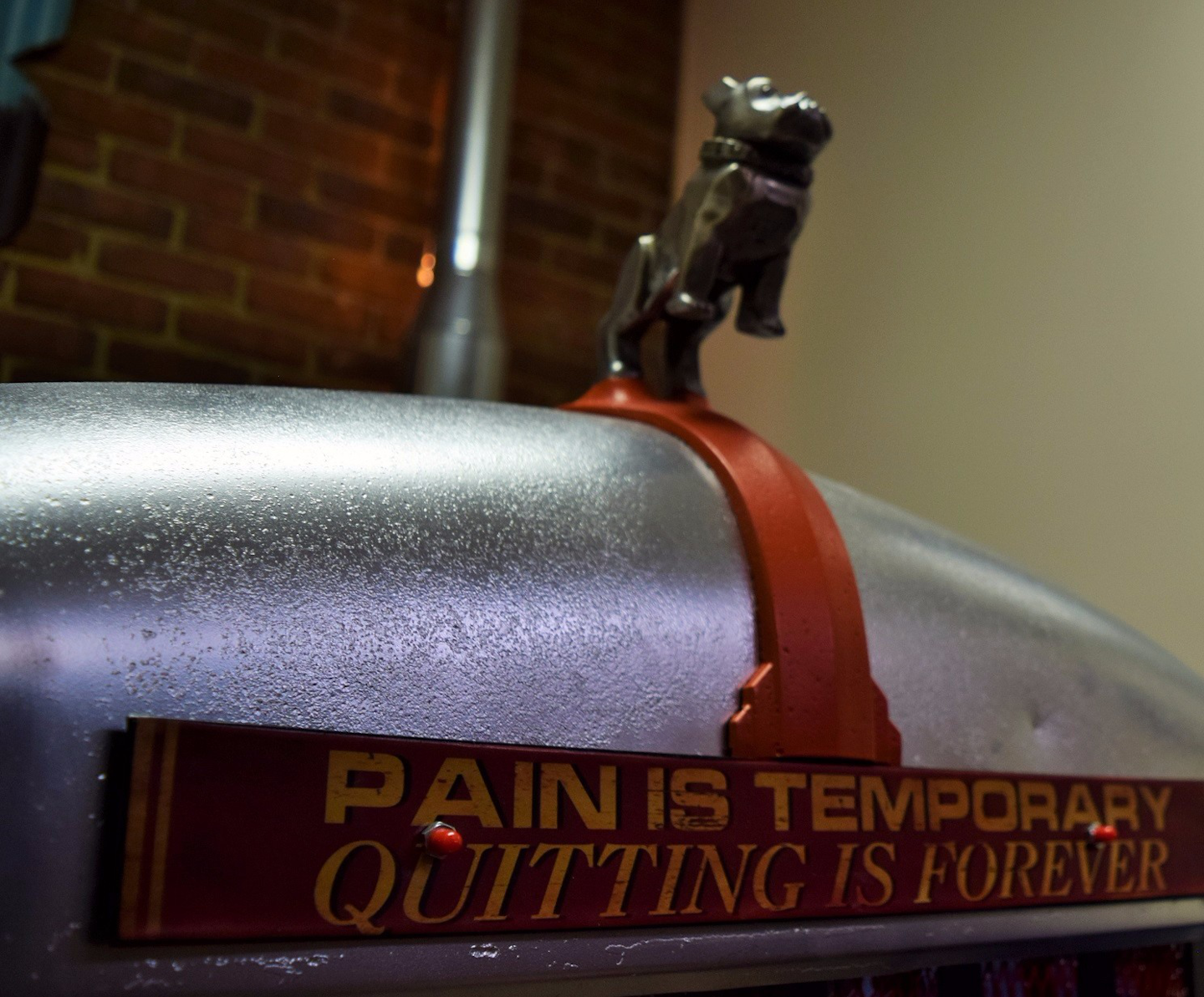 The text Blanchard added to the B61 front above the custom-built grille is a variation on something of a motto "anybody who knows me," Blanchard says, "knows I say quite a lot: 'Poverty comes to a sluggard but the diligent will prosper.'" It's a variation itself on a few different Bible verses in the book of Proverbs and of a piece with Blanchard's 3Feathers venture. Likewise his view of the most hardworking of drivers out there: "I think a lot of those in the driver's seat out there have a vision," he adds. "They sacrifice to feed the family" and to make that vision a reality.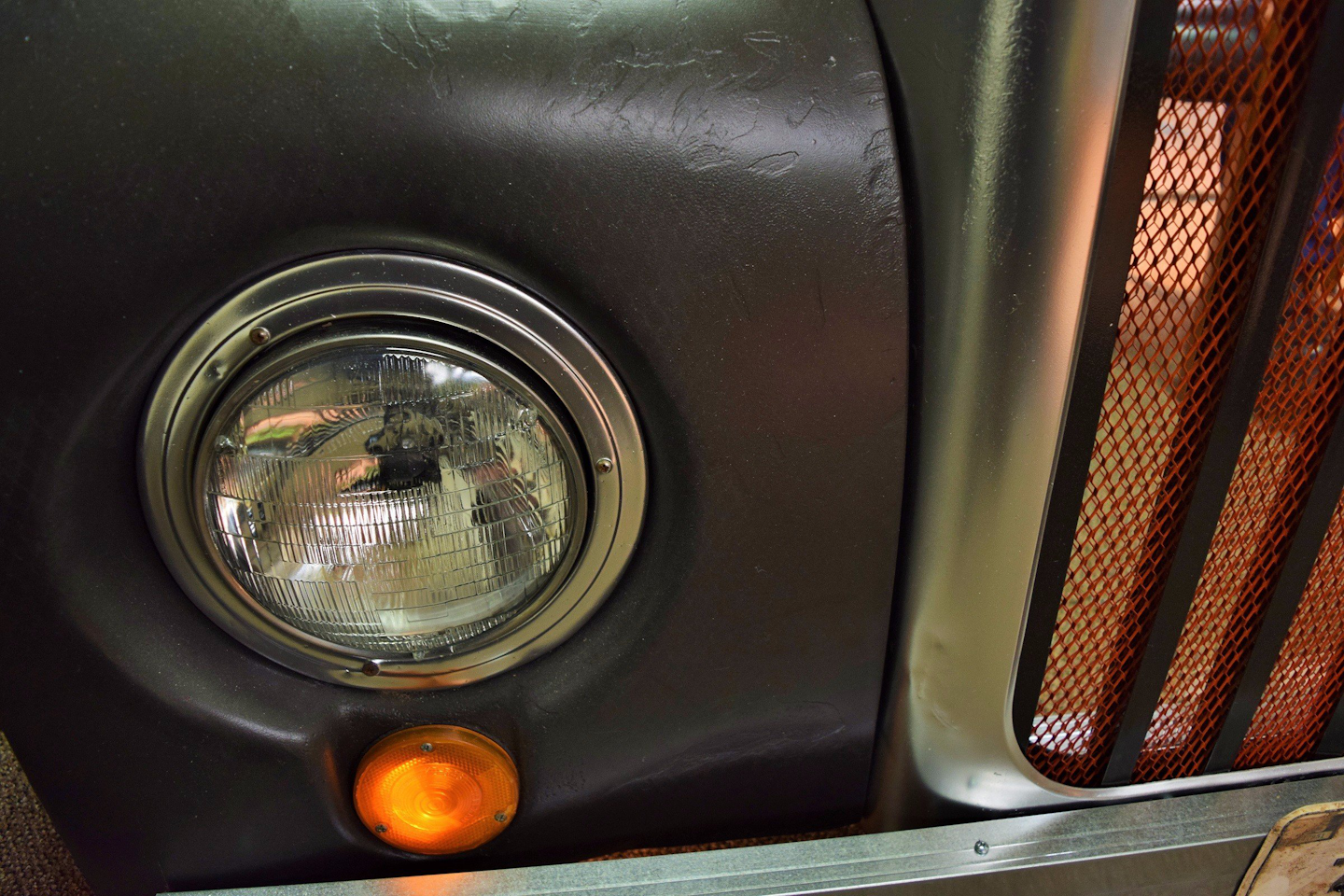 Detail of the paint work, preserving an antique feel, and part of the custom additions to the desk's grille.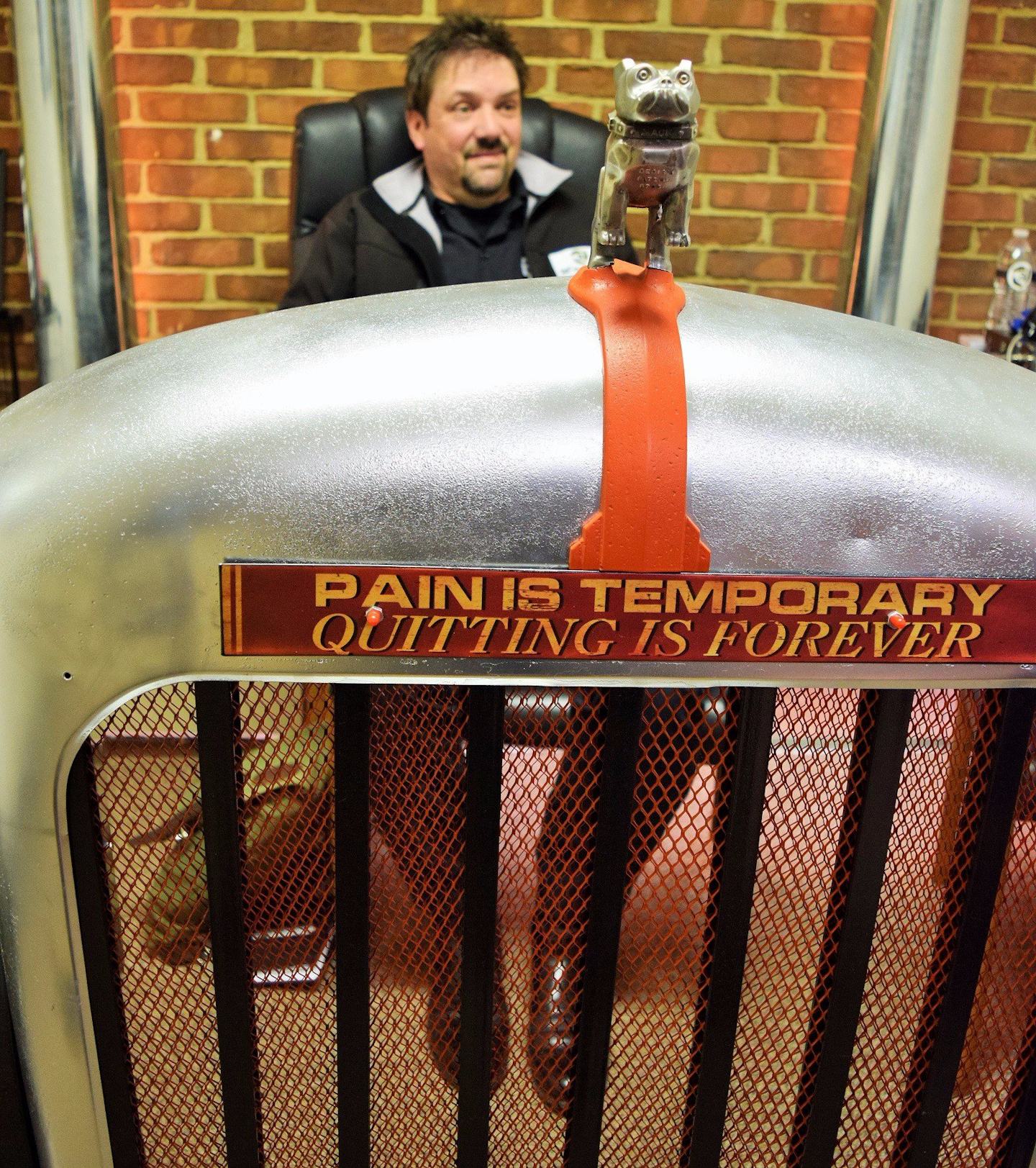 Unforeseen bonus to the mirrored backing behind the grille -- no, those aren't Blanchard's own legs and shoes under the desk but rather my own. A visitor pointed the optical illusion out to him shortly after he installed the desk, he says.