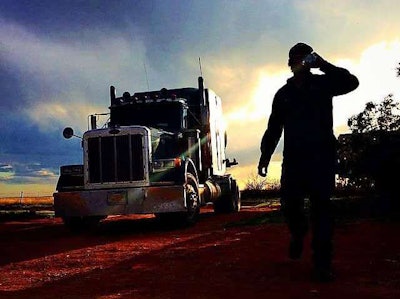 Julie Neece took the picture above, of her husband, owner-operator Michael Dean Neece of Pep, N.M., "walking from his truck after getting home from a long day," she says.
Neece's 379 has 1.5 million miles on its Detroit engine, and he hauls milk, "home typically every other night," Julie says.
That's all to say that "he loves what he does," she says. "I couldn't picture him doing anything else."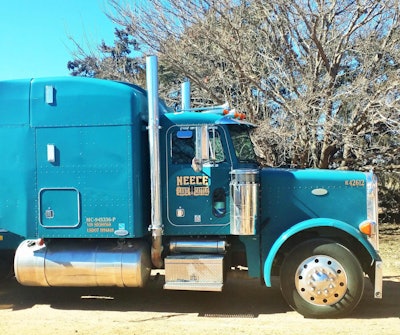 Tip of the hat to Julie for the photos — what's it all look like from where you're sitting?
Share your views anytime to the Reader Rigs gallery via this link.