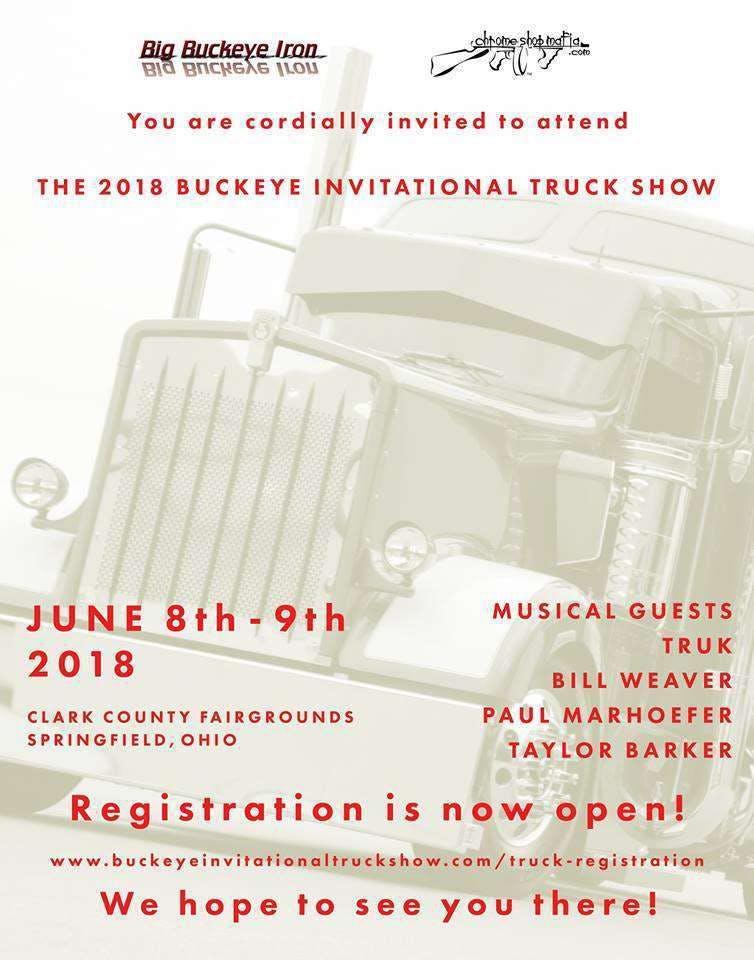 Pre-registration is open for the Buckeye Invitational Truck Show, taking place June 8-9 in Springfield, Ohio, at the Clarke County Fairgrounds. The event, in its third year, is "shaping up to be our best show yet," organizers say. "We had a total of 63 trucks registered at our 2017 show, which is more than double what we had registered in 2016."
Truck entry is free, and pre-registration is available at this link.
Simplicity is the watchword here when it comes to judging — there are just two judging categories: People's Choice and Kids Choice.
Otherwise, the event is free to attend and open to the public.
Musical guests at the show will include Truk and trucker/singer-songwriters Bill Weaver, Paul Marhoefer and Taylor Barker.