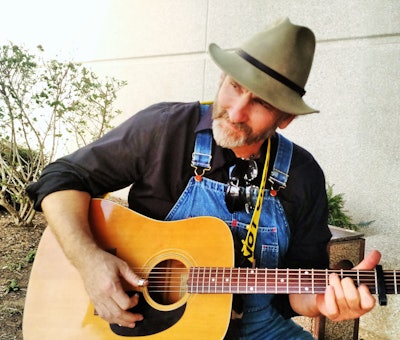 John Seitz isn't a household name, but the style he helped originate and perfect is still used widely in today's film-making and cinematography.
Low-key lighting was a complicated and arduous process during the dawn of motion pictures. In 1909, when Seitz began his career as a lab assistant, full-featured films were silent and shot in black-and-white. Any film took an abundance of manpower and effort to produce. By the time he retired in 1960, Seitz's craft had taken him from working with the likes of Rudolph Valentino in "The Four Horsemen of the Apocalypse" to being nominated for an Academy Award (one of many nominations he received) for his work on one of the most famous movies of all time, "Sunset Boulevard." He is still known widely as a master of the "Film Noir" genre.
That's really interesting, Wendy, but what in the Sam Hill does it have to do with trucking?
Bear with me, y'all. I might take a long path around the pond for my stories sometimes, but I promise this one really does have to do with trucking.
So, Mr. Seitz had a daughter, and her name was Margaret Alice Marhoefer (it even says so on the Wikipedia page), and Miss Margaret Alice had a son she named Paul, who went on in life to become a long-haul trucker, who just happens to be a helluva musician in his own right.
Long Haul Paul will tell you he's the middle son of seven children, who wasn't interested in learning 12 languages, like his oldest brother, and he wasn't keen on law like his other brother, who was valedictorian of his law school class and a practicing actuary by the time Paul decided he wasn't interested in much else than picking guitars and driving trucks.
Paul bopped around, drove some, played some, went through life like he wanted to for the most part. He had a family of his own and will to this day swear to you they saved his very life and soul when he almost died in a truck wreck. Late in life, and only because his daughter surprised him by saving tips she earned waiting tables with a recording trip to Alabama, Paul ended up behind a garage in Muscle Shoals with a good ol' boy, name of Travis Wammack.
Wammack himself was a musical child prodigy, and by the time he and Long Haul Paul met, Travis had such accolades as being a FAME Studios regular recording artist, and was well-known in the Southern Rock music scene for incredible guitar work.
Wammack would go on to dub Marhoefer a "modern day Bob Dylan," and in the collaboration that ensued, the two produced "Old Black Epiphone," which garnered critical acclaim but no real commercial success.
Currently, Long Haul Paul is still trucking and still writing, performing, and recording music. His next CD, called "Bessemer to Birmingham," will comprise a "best of" from previous projects as well as some new material, and is due out in truck stops all over the United States this fall. He may not speak 12 languages, but he speaks quite well when it comes to heart-wrenching song-stories set to original and sometimes hauntingly beautiful music. Your grandpa would be proud, Paul. It's great stuff.
So Miss Audrey asked me to learn Pink Floyd's ''Wish You Were Here". Sending this out to John and Emmy for their birthday; also Denise, Anna , Stevie, Jayden and Ben, and ask for God's traveling mercies over them in the highways and the hedges tonight.

Posted by Paul Marhoefer Music Long Haul Paul on Saturday, July 8, 2017
Paul's parents will get a chance to see him perform live at the Badger State Truck Show, coming up in Beaver Dam, Wis., July 28th-29th, for the very first time in a headliner capacity. Marhoefer will also be performing a series of outdoor shows at GATS in the TA Petro parking community. Times for shows on Thursday, Friday and Saturday TBA.