The heavily customized 2018 Kenworth W900L in the video above was on display at the 2021 Shell Rotella SuperRigs working truck show in Hampshire, Illinois, at the end of July, where it earned fourth place in the Tractor category. 
Montgomery, Texas-based owner Clayton Driskill, with his C&C Logistics business, has been working on the truck for about three years, but he keeps it busy with oilfield work in Texas.
He bought the rig brand-new and wanted to really turn it into something unique and put his "own twist on it." He says he wasn't sure when he bought it how far he wanted to take it, given the rough-and-tumble nature of oilfield work, but he decided to go all out with it.
The truck, named "That's My Job," features a number of upgrades, including a custom bumper, fenders, visor, breather chops and much more. He's also worked on the interior, giving the dash and steering wheel the same color treatment as the rig's exterior. Hear more about the bevy of upgrades in the video above.
Under the hood, the rig boasts a 565-hp Cummins X15 with an 18-speed and 3:55 rears. Driskill usually pulls a 2021 Mac flatbed.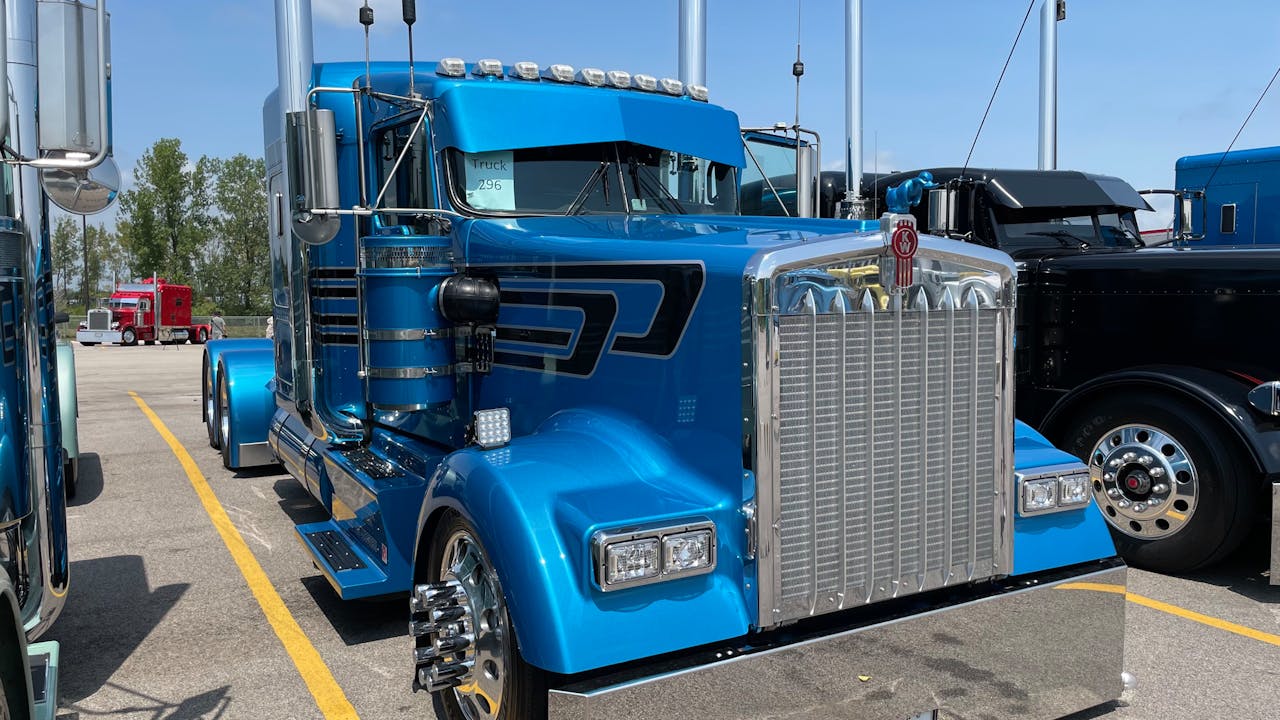 Clayton Driskill built this 2018 Kenworth W900L in memory of his father, who was a longtime hot shot trucker.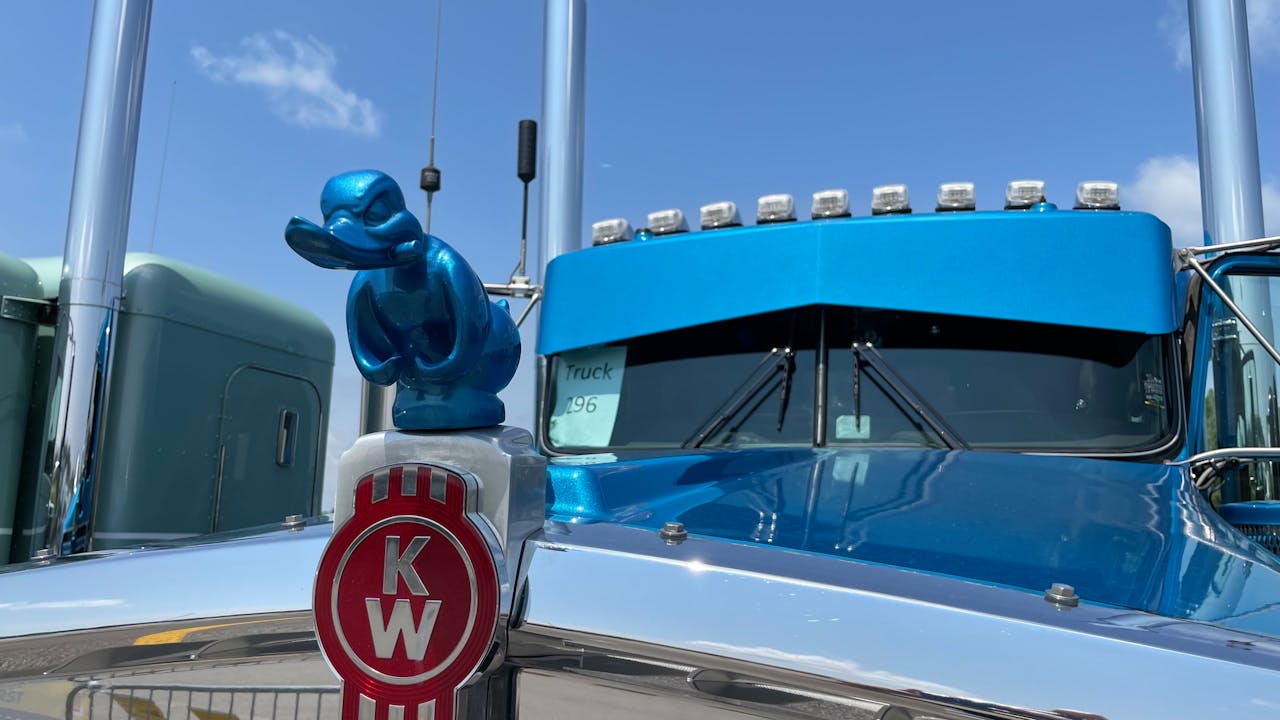 The "Convoy" duck hood ornament was a Father's Day gift to Driskill from his wife. "It added a nice touch," he says.

Driskill named the truck "That's My Job."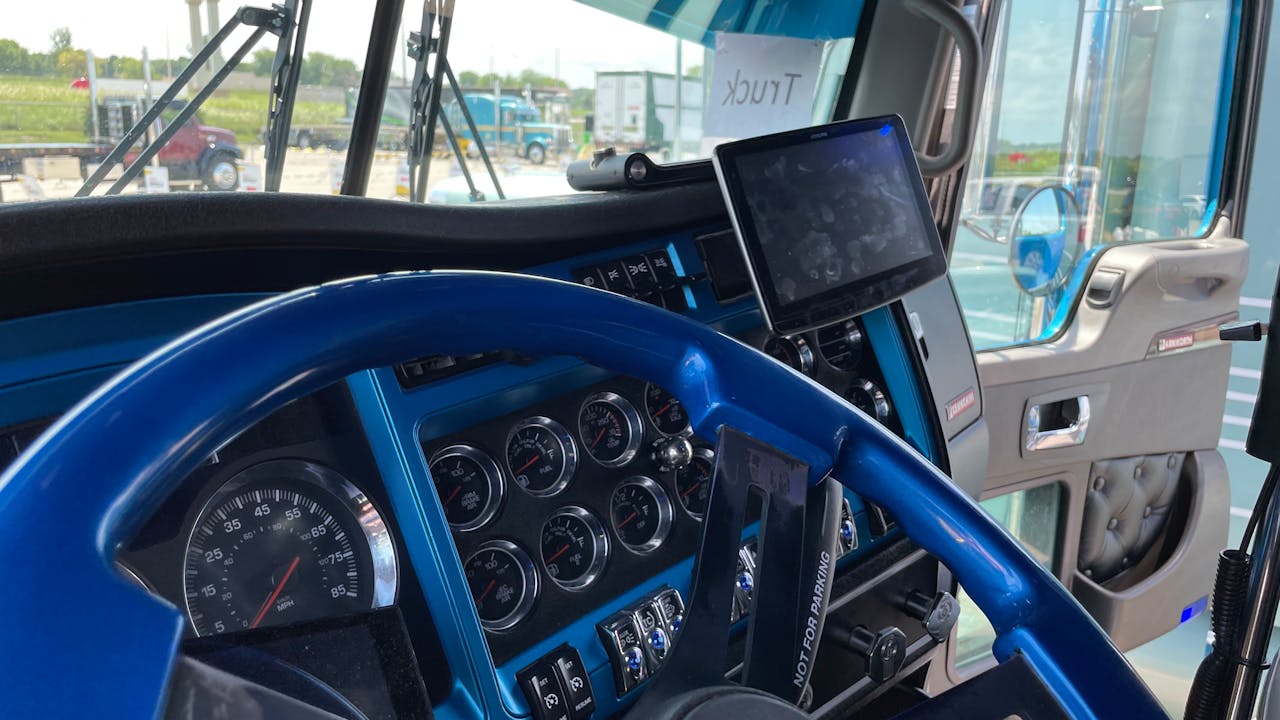 The dash and steering wheel are painted to match the exterior of the rig.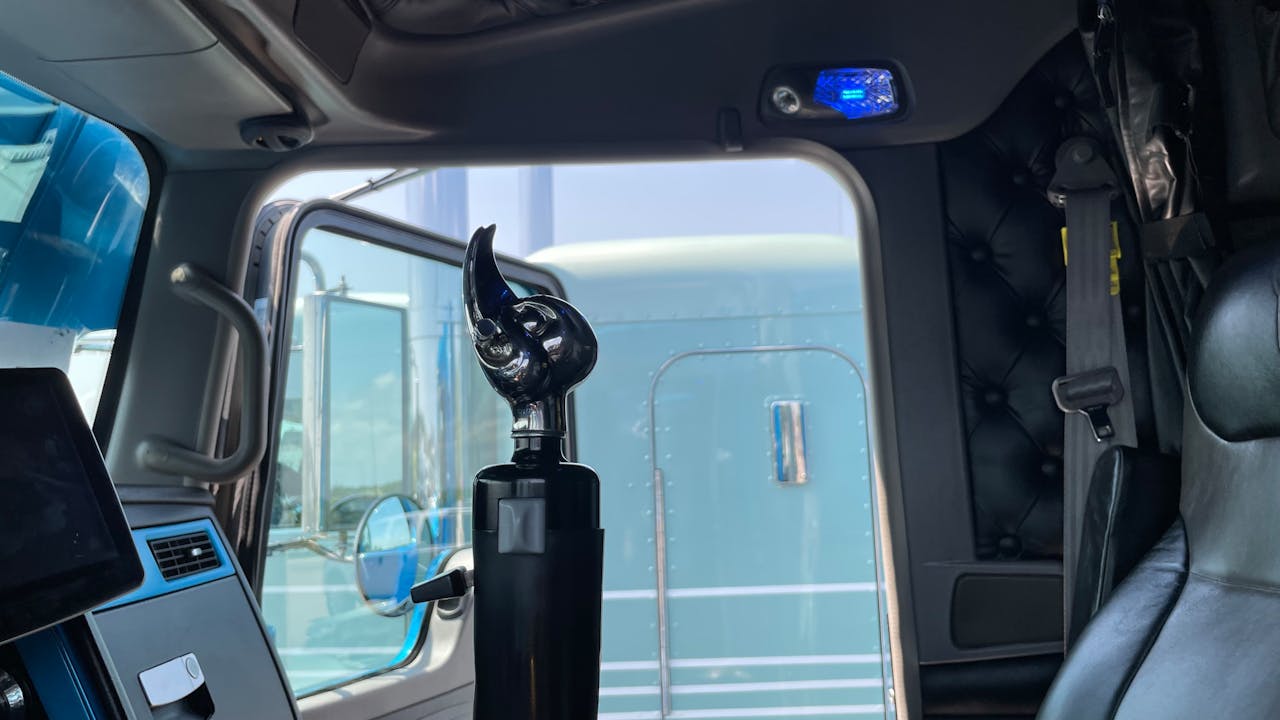 Driskill also has a unique shifter knob, which he made himself by cutting the head off of a "Convoy" duck hood ornament to fashion as a shifter topper.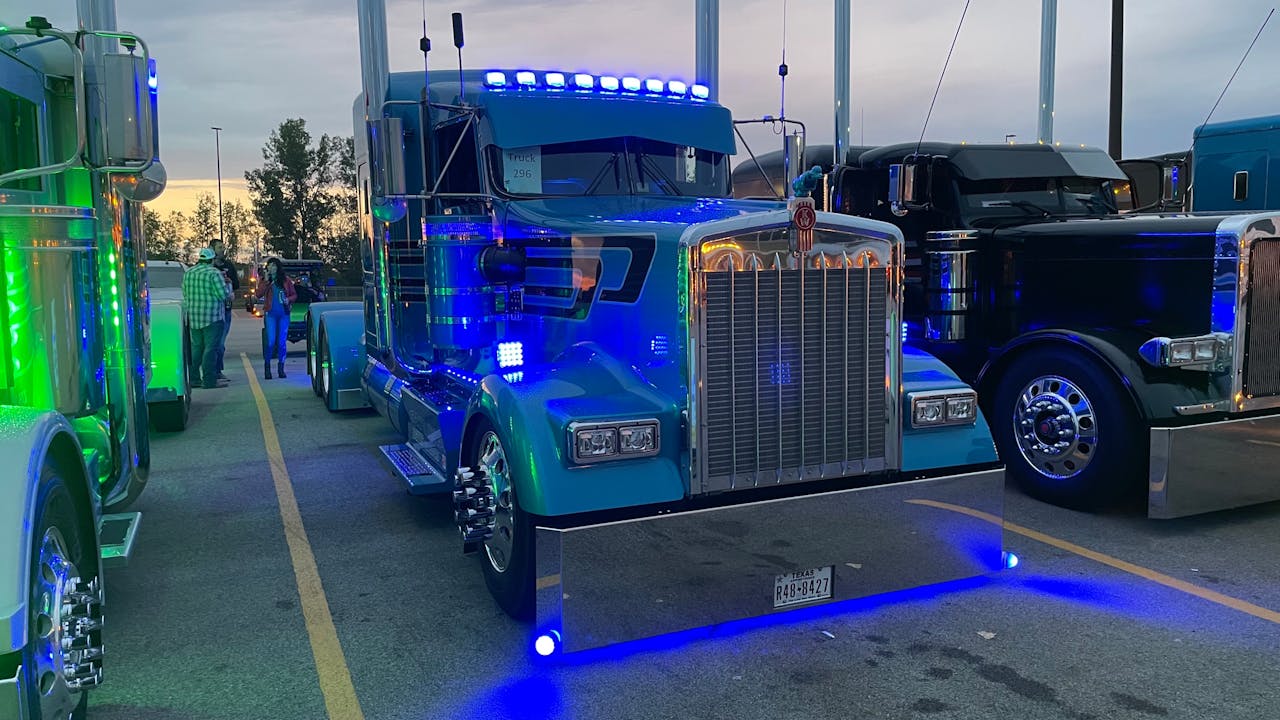 Driskill's rig features more than 200 lights on the truck, including the blue underglow lights.