Transcript
Missouri-based diesel mechanic Jason Nickels is carrying on his father's legacy, bringing his resto-mod 1948 Peterbilt 270DD back into the public eye.
When Jason's father, Ron, bought the '48 Pete it was already classic, and he spent five years rebuilding it, completing the unit in 1989. It was a show truck throughout the '90s until it was parked in a barn in 2001. Jason pulled it out of the barn two years ago and fired it up, reworking it to its former glory as what he calls a "time capsule." The rig is more or less like it was back when Ron completed the initial resto.
Overdrive caught up with Jason Nickels at the 2023 Guilty By Association Truck Show at 4 State Trucks in Joplin, Missouri. In the video up top, Nickels walks through much of the custom work his father put into the rig.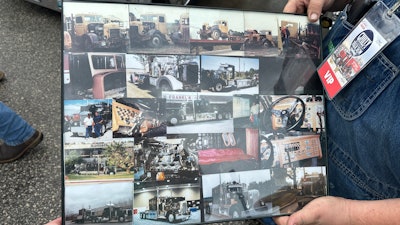 Nickels' father picked the 1948 Pete from a salvage yard just north of Joplin and had to rebuild the rig from the ground up. Among the many additions are plenty of chrome, a stainless firewall, air leaf suspension and more.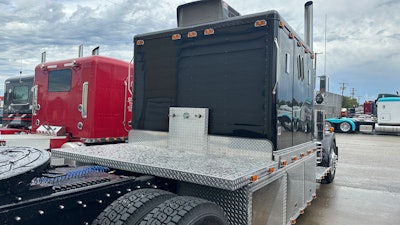 Another major change on the truck was the drivetrain.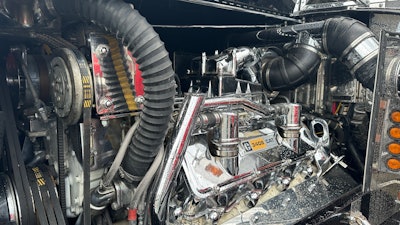 Inside the truck, it's outfitted with a wood dash, along with oak cabinets in the sleeper.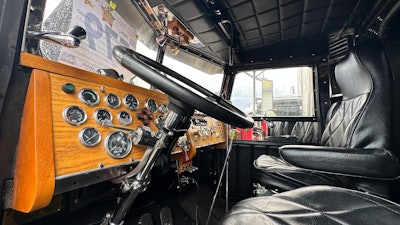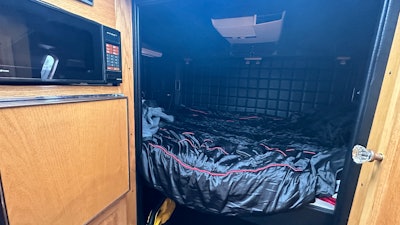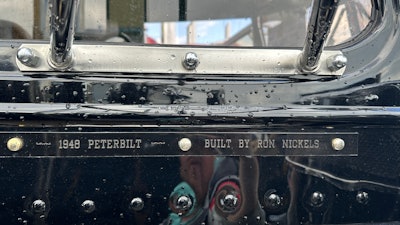 [Related: Missouri hauler's 1971 Peterbilt 359]
---
Catch plenty more views of the truck in the video up top. For more videos and custom-equipment features delivered to your email inbox, subscribe to Overdrive's weekly Custom Rigs newsletter via this link.
Transcript
Jason Nickels: I'm Jason Nickels from Raymondville, Missouri. I'm a truck mechanic. I do welding, fabrication work and custom truck work. I've been doing it for 20, 20-plus years at different places.
It's a 1948 Peterbilt model 270DD. It's got a 3408 Cat engine in it with a 15-speed main box with a 4-speed auxiliary.
My father purchased the truck in 1984 and he spent five years restoring it, finished it in '89, and we showed it until about 2001. It got parked in the barn for almost 20, 21 years. I've been doing a lot of work on it and got it back in shape and brought it up here two years ago, so it's not been out much in the last 20 some years.
It was kind of a barn find. It had a lot of dust and had to go through the aluminum and do a lot of work on the drivetrain and stuff and seals, but got it in pretty good shape.
It's got a lot of chrome upgrades, stainless firewall, it's got air ride, it's got air leaf suspension. The driver's side box is storage on the rear and it's got a generator to run the air conditioner and everything on the passenger side.
They come out with a Waukesha gas engine in it and he upgraded it. Late-model drivetrain, it was late-model at the time. I keep the truck as original as he built it. It's kind of a time capsule. I don't have LED lights on it. It's still got the old split-rim wheels. A lot of guys think that's pretty cool, but still be running those and to keep the ... I just don't upgrade much on it ... kind of keep it in its time capsule.
Yeah, it's got a 90-inch Aerostar. It's covered all the panels. He bought the sleeper as a shell and done all the cabinetry. It's got a custom wood dash in it. It's got oak cabinets in the sleeper, microwave, refrigerator, and at the time it used to have a waterbed in it, but I kind of took that out. I was afraid of it going bad or something, you know?
It's got a lot of unique stuff on it. It's never worked, it's always just been a show truck.