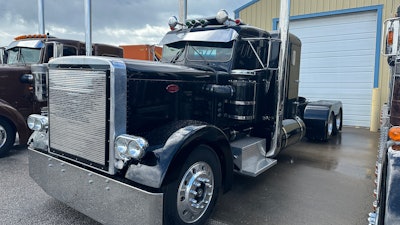 Craig Stewart, based in Success, Missouri, is a big fan of classic iron. His daily driver in his one-truck Craig Stewart Trucking business pulling a reefer mostly from Missouri to Florida and back is a 1987 Peterbilt 359. He also owns a single-axle 1960 model Pete with a butterfly hood that he plans to fix up.
At the Guilty By Association Truck Show, held at 4 State Trucks in Joplin, Missouri, Sept. 21-23, Stewart showed another classic -- his 1971 Peterbilt 359 EXHD. Stewart bought the truck at the beginning of the COVID-19 pandemic as a day cab.
He said the truck had already been fixed up by the previous owner, but he has made it his own with the addition of a 36-inch crawl-through sleeper and more.
"He did a lot of stuff to it, then we redid a lot of stuff," he said. "It was a nice ride when I got it, but I redid a lot." Not that the work the previous owner put into it wasn't Stewart's style, but there were just a few changes he wanted to make.
Stewart said he bought the sleeper -- a 1975 or '76 model -- for $250, but with the shape it was in, he had to put a good chunk of money into it to make it usable.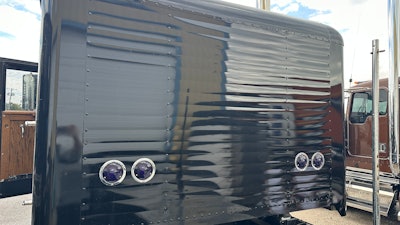 "It was a square-door bunk and a square-door truck with a little window, so we had to lower the bunk" for everything to fit properly, he said.
He also did the interior of the sleeper himself, put new steps on the side of the cab, moved the stacks from the back of the cab to the side, and more.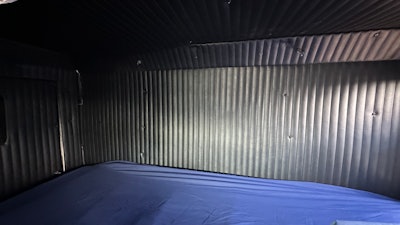 Stewart's plan initially was to park his '87 359 and use the '71 in his reefer-hauling operation, but with the current state of the market and freight rates, he's keeping farm tags on the '71 for now and using it on his 140-acre hay farm. He said on the 3-hour drive from Success to Joplin for the show, he was pleased with how the truck drove and said he "wouldn't be afraid to drive it anywhere."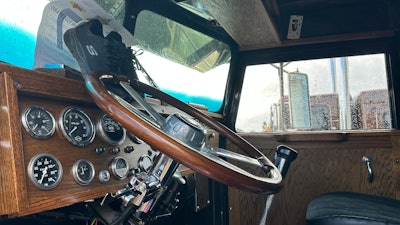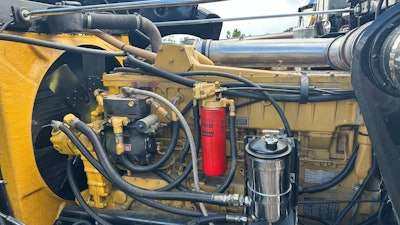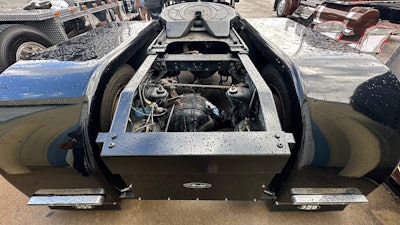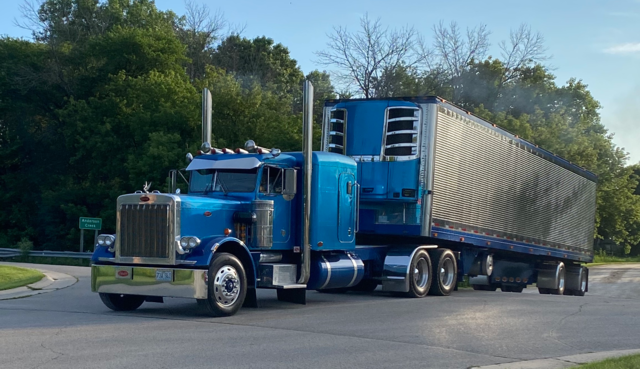 Stewart drives this 1987 Peterbilt 359 in his reefer-hauling operation.
[Related: 'Slammed Distraction': So Low Transport's 2003 Peterbilt 379]
---
For more custom-equipment features, videos and more delivered to your email inbox, subscribe to Overdrive's weekly Custom Rigs newsletter via this link.