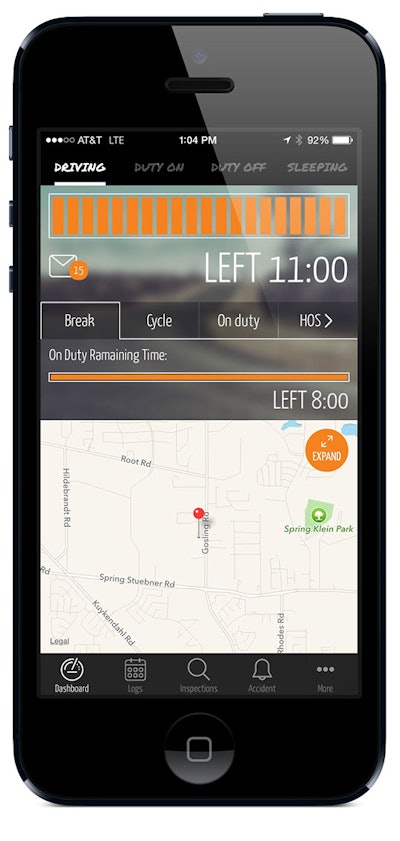 Prior to 2013, Mark Walton and Tommy Johnson were strictly in the commercial insurance business. Most of their clients operated between 20 and 500 trucks. As insurers, they identified "quite a few" opportunities for how fleets could use technology to improve safety and lower their costs.
Document management was one area where clients were struggling, Walton says, such as keeping motor vehicle records (MVRs) and other items in their driver qualification files up to date. Another opportunity was to use current data in order to assess fleet risk and offer "right-sized" insurance programs.
As insurers, "we were always looking in the rear view mirror," he says. The common practice of assessing risk and calculating premiums relied on historical data, which included the safety scores from the Compliance, Accountability, Safety program of the Federal Motor Carrier Safety Administration.
In 2014, Walton and Johnson started a technology company, Gorilla Safety, to address these and other gaps in the market. Two years later, just last month, the company rolled out a new fleet management system that comes complete with electronic logs, driver vehicle inspection reports (DVIRs), document management, accident reporting and more features.
The electronic logging app is one of the first three apps in the market listed on the Federal Motor Carrier Safety Administration's device registry. A device plugs into the data port and communicates vehicle data to a tablet or smartphone device. The ELD app is currently available for Android operating system with an iOS version in the works.
The plug-in device for the ELD costs $175, and Gorilla Safety's full software suite costs $50 a month on down to $40 per month with a longer-term agreement, he says. A different version of its automated log application is available for short-haul fleets. It also has an electronic logbook that is not an AOBRD or ELD-compliant version for drivers and fleets that may prefer to try before moving to the ELD-compliant version.
For more about the features, as well as potential for usage-based insurance offerings, read Aaron Huff's full story in Overdrive sister fleet publication CCJ.