Simple Truck ELD is a provider of a scaled-down electronic logging device now offering truckers six months of free service when they sign up for 12 months for only $228 ($19 per month). Their goal, the company says, is to get truckers on board before the December 18 deadline.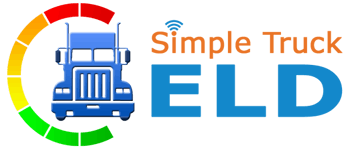 The company also outlined capabilities beyond fully electronic logs and inspection reports in the following:
• IFTA tracking capabilities
• Parking assistance
• Diagnostic data
• Load boards
• Roadside assistance
• App (Android, iOS) available in Spanish
One feature allows for easy printing of logs from the cloud portal and administrative account at the company website, SimpleTruckELD.com. The solution was developed by the team that brought drivers SimpleTruckTax.com for the filing of their (HVUT) Heavy Vehicle Usage Tax Form 2290. The company says it's been in the software business for decades and have been developing software for the trucking industry for more than 3 years.
The Simple Truck system has been self-certified with the Federal Motor Carrier Safety Administration and is listed on the FMCSA's registry of devices. See more specs via Overdrive's quick-comparison ELD chart: