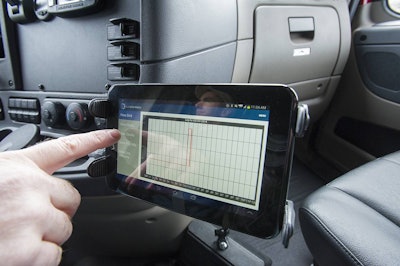 The J.J. Keller compliance services company announced the placement of both dedicated and BYOD ("bring your own device") versions of its Encompass electronic logging device system for Android devices and its own Compliance Tablet on the FMCSA's ELD registry.
According to the FMCSA's ELD mandate, any electronic logging device placed into service as of December 18, 2017, must be self-certified and registered with the FMCSA.
"Choosing an ELD provider is an important decision for any carrier," said Rustin Keller, executive vice president and chief operating officer for J. J. Keller & Associates. The Keller ELD system, he added, "delivers a compliant solution that meets FMCSA's technical requirements while offering the operational flexibility to help carriers maximize driver hours in compliance with complex hours of service regulations."
Keller noted the company's current ELD customers will need no hardware upgrade to be ELD-compliant come Dec. 18. Additional certifications are coming, the company added, for iPhone and iPad devices.