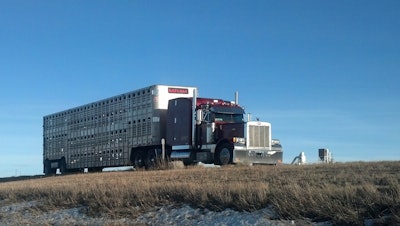 Update: President Trump has signed the bill into law despite a threat to veto the bill.
Both chambers of Congress on Thursday passed a $1.3 trillion spending bill that allows livestock haulers to run without electronic logging devices through the end of September.
Unlike two ELD waivers issued by FMCSA to livestock haulers, Congress' 2018 spending package does not grant an ELD exemption to truckers who haul agricultural commodities. Ag haulers will still need to adopt an ELD by June 18. Under livestock haulers and insect haulers will have until the end of the 2018 fiscal year to switch from paper logs.