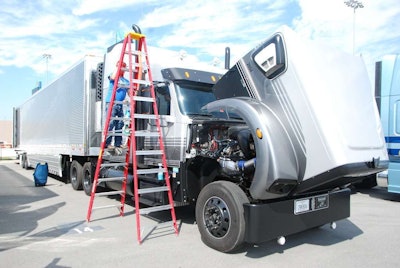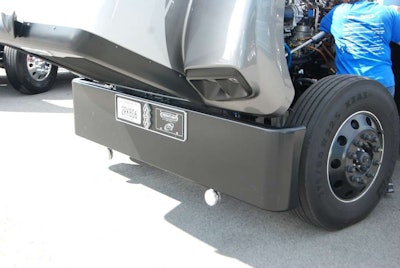 On display in the Pride & Polish area of the Charlotte Diesel Super Show in Concord, N.C., at the zMax Dragway is John Christner Trucking's 2012 Freightliner Coronado, which has been specially customized by a shop in Portland, Ore., to celebrate the carrier's 25th anniversary. It's been to seven shows so far this year, including all four Pride & Polish events to this point.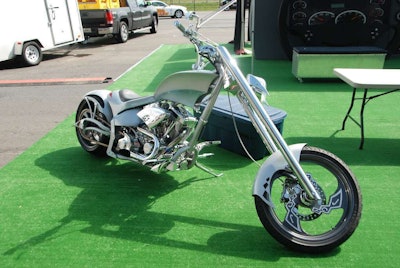 The truck's caretaker, driver and cleaner, Bill Duckworth, known to the carrier as "Dollar Bill," says JCT wanted to "incorporate 25 years of design into one truck." The blacked-out theme hints at a more '80s-style of customization, Duckworth says, but it's all done to a 2012 Freightliner with a Detroit DD15 engine.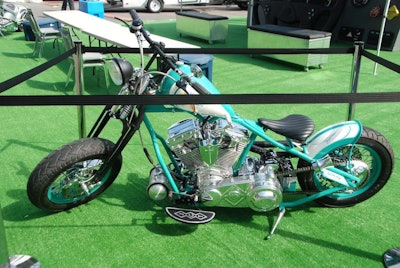 To boot, John Christner had two choppers specially built by Orange County Choppers for the company's 25th anniversary celebration — one to represent the fleet's 1987 start and the other to represent the present. They're on display at JCT's booth at the show.
Stay tuned for more coverage from Pride & Polish and the Charlotte Diesel Super Show.