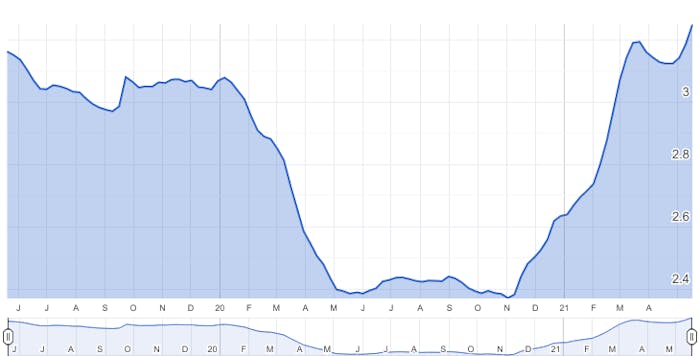 Trucking news and briefs for Tuesday, May 18, 2021:
Diesel prices hit highest mark since November 2018
A 6.3-cent increase in the national average diesel price during the week ending May 17 brought fuel prices to their highest level since the last week in November 2018, according to the Department of Energy's weekly report.
The U.S.' national average for a gallon of on-highway diesel is now $3.249. The last time prices were this high, during the week ending Nov. 26, 2018, the national average was $3.261.
The recent increase was spurred by a nearly 8-cent increase in the Lower Atlantic region, which was dealing with fuel shortages due to the Colonial Pipeline shutdown following a ransomware attack. While the pipeline shutdown only directly affected the Southeast and East Coast, fuel prices also increased across the rest of the country.
The nation's most expensive fuel can be found in California at $4.029 per gallon, followed by the Central Atlantic region at $3.395 per gallon.
The cheapest diesel can be found in the Gulf Coast region at $3.029 per gallon, followed by the Lower Atlantic region at $3.13 per gallon.
Prices in other regions, according to DOE, are:
New England – $3.152
Midwest – $3.197
Rocky Mountain – $3.361
West Coast less California – 3.383
ProMiles' numbers during the same week saw fuel prices increase by 5.9 cents, bringing its national average to $3.15 per gallon.
According to ProMiles' Fuel Surcharge Index, the most expensive diesel can be found in California at $3.942 per gallon, and the cheapest can be found in the Gulf Coast region at $2.972 per gallon.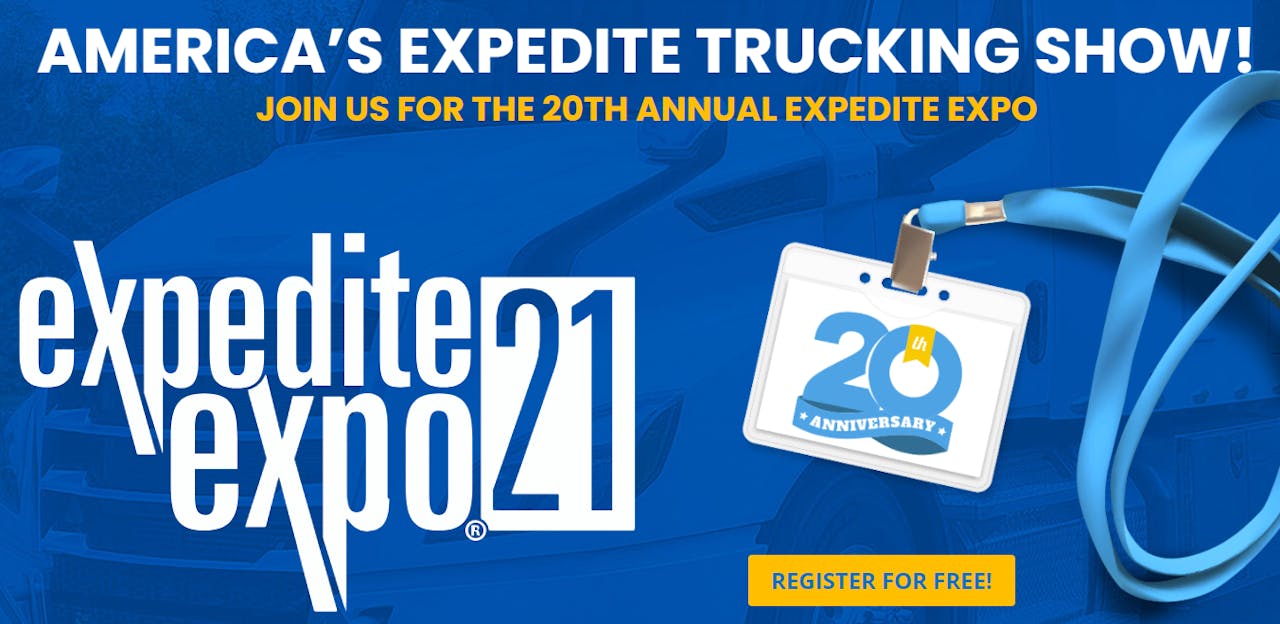 Expedited trucking trade show announces seminar schedule | The well-regarded workshop series of the annual expedited niche trade show (June 16-17 in Fort Wayne, Ind.) will feature discussions centered around one Millennial-generation couple's entry into and subsequent success expediting, how to succeed as an owner-operator or small fleet owner, financing options available for equipment purchase, expert advice on succeeding in a cargo van, seasoned drivers' tips ranging across topic areas, and more. On the 17th, Sean Lyden of ExpeditersOnline.com also will host a state of the industry forum, asking leading figures in expediting to peer into the future and share what they see.
What will be the impact on your business in the coming months? What direction is the expedited freight market heading? Expect answers to these questions and more. Registration is free, and truck parking is available at the site.

I-17 lane closures planned this weekend
Arizona Department of Transportation crews will narrow I-17 to one lane in north Phoenix this weekend, May 21-24, as part of a resurfacing project.
ADOT says drivers "can expect significant delays at times" and should consider adjusting travel plans to avoid sections of I-17.
Southbound I-17 will be narrowed to one lane between Dove Valley Road and Dixileta Drive from 10 p.m. Friday, May 21, through 2 a.m. Sunday, May 23. Northbound I-17 will be narrowed to one lane between Dixileta Drive and Pioneer Road from 10 p.m. Saturday, May 22, through 5 a.m. Monday, May 24.
Additionally, the Northbound I-17 on-ramp at Arizona Highway 74/Carefree Highway will be closed. Other northbound on- or off-ramps at Loop 303, Dove Valley Road and Carefree Highway will be closed as needed for the paving.
Drivers can consider using alternate north-south routes while the I-17 restrictions are in place. No work will be scheduled over the Memorial Day Weekend. Plans call for additional southbound I-17 resurfacing to take place between Daisy Mountain Drive and Dove Valley Road over the weekend of June 4-7.