Trucking news and briefs for Wednesday, Jan. 26, 2022:
Autonomous firm TuSimple set to expand freight network
Autonomous driving technology startup TuSimple has reached an agreement with one of the largest industrial and commercial real estate developers in the country that expands the TuSimple "Autonomous Freight Network."
Hillwood, an acquirer and developer of industrial properties, will integrate TuSimple's infrastructure specifications into current and future industrial and commercial properties, starting with a million square foot state-of-the-art facility built within its 27,000-square-acre AllianceTexas development. The AllianceTexas Mobility Innovation Zone (MIZ) provides partner companies access to a testing and commercialization ecosystem, freight-critical resources, and partnerships to comprehensively adopt, integrate and scale so-called "Level 4" autonomous trucking operations.
Hillwood Chairman Ross Perot, Jr., said his company chose to partner with TuSimple "to provide the guidance and technical parameters required to prepare this new facility for the rapid adoption and expansion of autonomous trucking operations throughout the region and beyond."
The new facility will be designed and upfitted to meet TuSimple's operational and technical requirements for a facility intended to serve as an origin and destination facility for Level 4 autonomous trucks.
Located just off Interstate 35 near Fort Worth Alliance Airport and near TuSimple's major freight-partner facilities (UPS and DHL), the facility will sit in close proximity to a major distribution hub and the largest freight market in the United States.
[Related: Why would a career owner-op go to work for an autonomous-driving startup?]
TA celebrating 50th anniversary this year
TravelCenters of America is celebrating its 50th anniversary in 2022 with plans to improve the guest experience, grow its network and upgrade technology at its locations.
In honor of the anniversary, TA will hold several anniversary-themed events for guests this year, including unique offers such as 1970s pricing on certain products, music concerts at several sites in the Fall, and guest contests through its mobile app and on social media.
The company said that improving the guest experience is a priority, adding that it has plans to upgrade more than 100 locations before the end of the year with enhancements that include renovated restrooms, upgraded showers, more comfortable driver lounges, repaved parking lots, improved signage, new store flow and new lighting fixtures, paint and flooring.
TA will also focus on food variety and restaurant options in 2022, with plans to open several new full-service and quick-service restaurants.
Last year, TA opened five new locations, one new TA Truck Service Center and signed 26 franchise agreements. In 2022, TA expects to open 13 franchised travel centers and one company-owned location, hold a grand reopening of a reconstructed site and grow its TA Truck Service presence.
Finally, the company expects to expand diesel exhaust fluid availability to all diesel lanes across its network, install additional biodiesel blending infrastructure and offer more electric vehicle charging stations.
Petro truck stop founder passes at 89
The man credited with creating what would become the modern-day truck stop chain as we know it has died. James A. "Jack" Cardwell died Jan. 23. He was 89.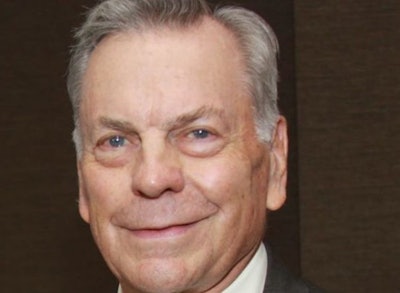 According to Cardwell's obituary, his "decades-long entrepreneurship began with Jack's Super Service in 1954, continued with the El Paso Truck Terminal in 1965, and then on to Petro Stopping Centers in 1975, which were known for their customer-friendly innovations. He operated Petro successfully until its sale in 2007."
At the time of the chain's sale to TravelCenters of America in 2007, Petro had 69 locations in 30 states.
Cardwell's business philosophy was to put truckers first. He said he wanted to "build them a place where they feel like they're appreciated." His businesses were known for providing truckers with amenities, including private showers and stores that carried merchandise drivers needed.
The National Association of Truck Stop Operators marked his passing calling him "a legend in the truck stop industry."
"Jack was an innovative thinker and leader who, in many respects, was ahead of his time in evaluating what customers want and need," said NATSO President and CEO Lisa Mullings in a statement on the organization's website. "He was a friend to many and to our industry who will be deeply missed."