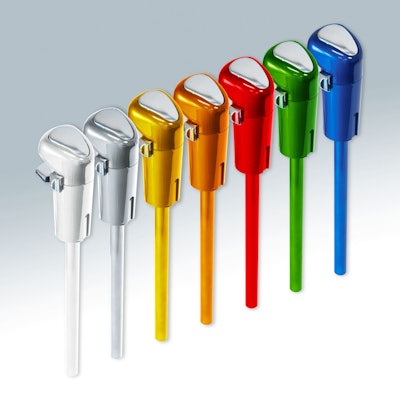 United Pacific Industries has expanded its truck parts line with its new Vibrant Color Series shift knobs, shift covers, shifter shaft extensions and other shifter accessories to customize cab interiors.
The new products include:
13/15/18-speed gear shift knobs for Eaton-Fuller shift knob assemblies offered in a variety of colors, including cadmium orange, indigo blue, electric yellow, emerald green, candy red, liquid silver and pearl white. A stainless knob cover, chrome range selector cover and chrome splitter button for Eaton-Fuller 13-speeds are also available.
Lower gear shift knob covers designed to match the gear shift knobs in all the same matching colors.
Shifter shaft extensions designed to complement the gear shift knobs and lower knob covers. They are available in 6-, 9-, 12- and 18-inch configurations.