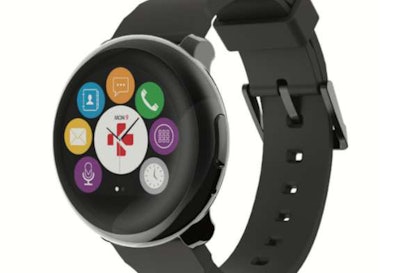 The MyKronoz ZeRound smartwatch provides access to a variety of digital services right on your wrist.
The ZeRound circular color touchscreen delivers:
incoming calls
text messages
emails
social media
But, that's just the beginning. ZeRound also:
tracks your daily steps
counts your calories
keeps track of your time sleeping and the quality of your sleep
plays music
delivers reminders and alarms
helps you keep track of your goals
functions as a remote for your camera
supports Siri and Google Now
Compatible with iOS 8+ and select Android 4.3+ devices that support Bluetooth BLE, ZeRound comes with a free mobile app that lets you pick and choose the information you want to receive on your smartwatch.