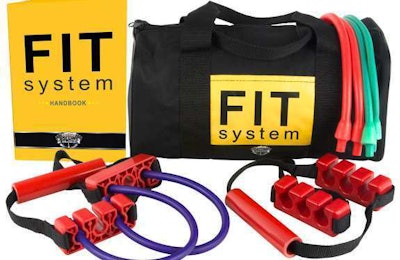 You can have a gym in your truck with the Freightliner In-Cab Trainer (FIT) System. Co-developed with the Trucker Trainer Bob Perry of Rolling Strong and Sean Mohr in collaboration with Mike McHorse for Daimler Trucks North America, the FIT System is designed to burn calories and fat while increasing cardiovascular endurance.
Easily installed in any sleeper cab, the FIT System uses resistance bands of different levels to increase results. The system includes the FIT Step, which can be used for an in-cab cardio workout. Resistance bands can be attached to the FIT Step for a complete body workout.
Additionally, the FIT System packs in a carrying bag and can be used in a hotel room or at home.
Available at travel centers, online and at Freightliner dealers.