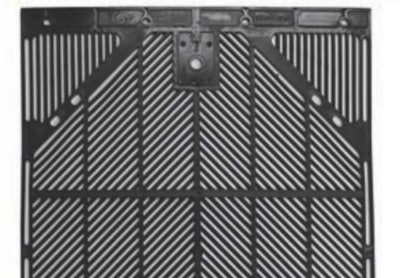 Globetech Manufacturing claims its G-Force aerodynamic mud flap can cut fuel costs by up to 1 percent, a savings that can wind up in the pocket of many truckers.
The company says its mud flap also reduces spray, is anti-sail and stays functional to -42 degrees F. It comes with optional LED lights and in sizes 24 inch x 24 inch and 24 inch x 30 inch.
Available at travel centers.
Globetech is headquartered in Dayton, Ohio and says it has manufactured more than 20 million mud flaps in the last 24 years.