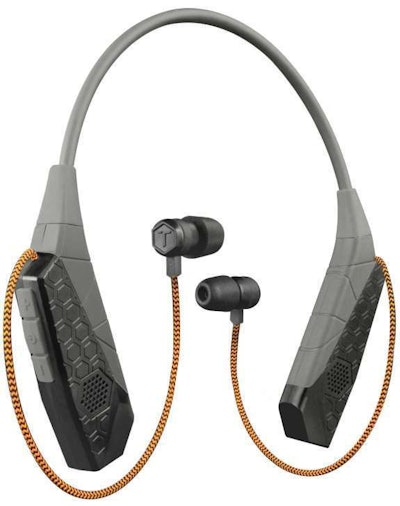 ToughTested's ProComm wireless headset was created for the demanding working conditions of truck driving.
One of the things that sets the Procomm apart from the rest of the pack is its flexibility of use. The unit, which retails for $79.99, has two listening options: external speakers or earbuds. This allows the driver to use it with earbuds in, or simply resting around their neck and still have no loss of audio quality.
Here are the particulars, and what ToughTested says sets this headset apart:
Water and dust resistant neckband
Ten times noise cancelling mic
High performance external speakers
Vibrating call alert
15 hours of talk time
Earbuds that attach magnetically to each other or the neckband
Flexible neckband
Earbud cords of nylon and Kevlar
Noise-reduction technology that protects the wearer's hearing while allowing them to hear the phone conversation or music
Bluetooth wireless connection
ToughTested's Procomm headset and other products are available at Pilot Flying J, Lowe's, Cabela's, Love's, Staples or online at the company's website.