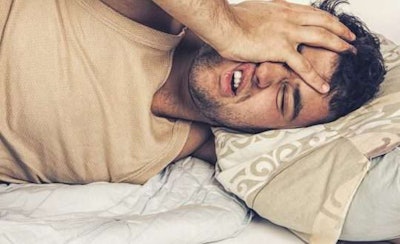 Even if you're used to sleeping in your truck, the noise of other trucks and the general hum of a truck stop can sometimes prevent you from sleeping through the night.
White noise — a subtle background sound that can mask distractions that keep you awake — can help you fall asleep. Now there are apps to help block out some of that noise, letting you focus more on getting a good night's rest.
1. White Noise Free (Free, iOS and Android)
White Noise Free's sound catalog includes the basics, like a fan and beach waves, along with some more intense noise blocking options like a vacuum cleaner and train ride sounds. It has over 40 looped sounds in its library, but also lets you record and edit your own sounds. The app combines these sounds with its own alarm and timer system, to fade the audio slowly so you wake up more naturally.
2. Rainy Mood ($1.99, iOS and Android)
Rainy Mood's sound library includes audio engineered by sound designers who have done work Discovery Channel, National Geographic and BBC. It features over 100 different thunder clap audio clippings. There are separate volume controls for rain and thunder, so you can adjust it to your preference. It works with Spotify and lets you play your music library simultaneously.