For many truckers, a good CB radio is indispensable to staying out of any trouble that may occur on the highway.
Uniden's Beartracker 885 does that and more. Not only is it a pro-level, 40-channel CB, but it's paired with a digital scanner and the BearTracker Warning System. It scans local emergency radio traffic — police, fire, ambulance — to keep you aware of any mishaps. (Be aware that some jurisdictions do not allow mobile scanners, so be sure to check yours.)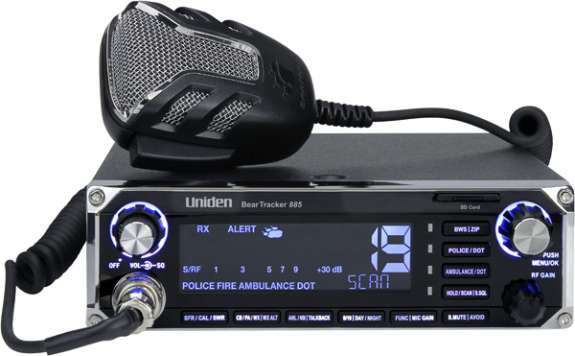 The BearTracker 885's features include:
7-Color LCD Display
Weather Alert
PA Function
Compatible with a wireless mic
Digital and analog police/fire/ambulance/DOT scanner
Scan system types include conventional analog, Motorola, LTR, EDACS, APCO P25 Phase I and Phase II
Includes VHF, UHF, 700/800 MHz
Individually select types of channels to receive
SWR meter
Antenna system check
Vehicle power check
CB/Scan priority selection
Mic and RF Gain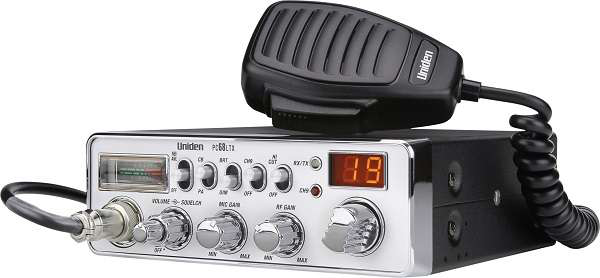 Uniden also has another CB for the professional driver, the Bearcat PC68LTX, which has long been a staple in the driving industry.
The 40-channel PC68LTX features:
RF gain control
Mic gain control
PA/CB switch
Analog S/RF meter
Instant Channel 9
Noise blanker/Automatic noise limiter
High scute switch
Uniden's selection of products for the professional driver includes its long range radar/laser detector, the Defender DFR7.
It's provides 360 degrees of protection and features GPS for red light cameras, voice alerts, an easy to read OLED display advance K filter and mute memory. The "quiet ride" feature allows you to set desired speed settings to automatically mute unwanted alerts.
(Be aware that some jurisdictions do not allow mobile radar/laser detectors, so be sure to check yours.)