Rand McNally has redesigned and loaded up two of its driver navigation units — the TND 540 and the TND 740 — making them faster, giving them more storage and making them easier to use. And, both are ready to add an electronic logging device if you wish.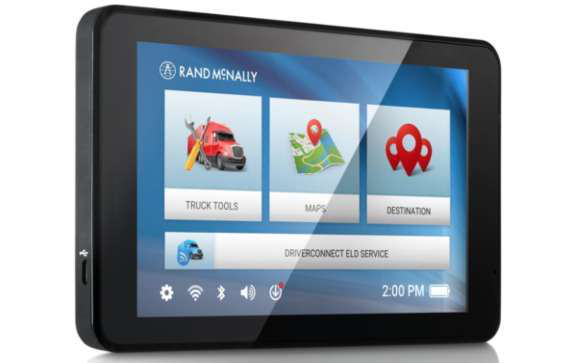 Both have quad-core processors and twice the storage space as previous models. And, both have touchscreen technology making them easy to use on the road. They also have wi-fi capacity to allow for easy updates, and high resolution screens.
The TND 740 is the ideal cab companion for the professional driver; it has the numerous features to make your travels easier and safer. Its 7-inch screen makes it easy to find and take the route that is best for trucks. It also helps you locate fuel, rest when you need to, and avoid certain roadways or hazards.
The TND 540 is as loaded as the TND740, but has a 5-inch touchscreen. The TND740 features a powered magnetic mount.
Both provide:
Advanced lane guidance alerts you to what's ahead, whether you're approaching a turn or heading through a complicated intersection
Ability to find your destination by address, zip code, or latitude and longitude
Toll costs and lets the user compare routes without tolls
Route comparison gives you the opportunity choose between a primary and alternate route
Set warnings for upcoming speed limit changes, sharp curves, and other on-road changes

Wi-fi connectivity allows for over-the-air updates, and lets you access weather details; fuel prices by price, fuel type, or brand;local businesses, restaurants, other attractions by name or keyword; traffic information, even in rural areas
Fuel log tracks your fuel purchases by date and by state and calculates current and average fuel economy
Quick planner calculates mileage and profitability between any two locations
The TND740 and TND 540 come preloaded with the Rand McNally DriverConnect app, so if you decide to purchase a compliant Rand McNally ELD device, you'll be ready to go. The app syncs automatically with the Rand McNally DriverConnect web portal where you can view and print up to six months' worth of E-Logs and see daily vehicle inspection reports.