Now you can have a traveling companion in your truck that doesn't shed, bark or need to taken out and walked a couple of times each day. More importantly, this ride along sidekick can help you in a variety of practical ways.
Garmin Speak pairs Amazon's Alexa Voice Service technology with Garmin's GPS street navigation to provide a virtual assistant for your truck. Not only will Alexa help get you where you want to go, it can also use your truck's audio system to help keep you informed and entertained. And, it can help you take care of things at home while you are on the road.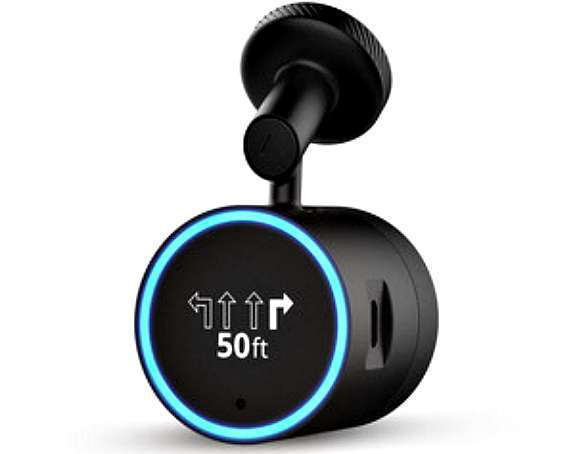 You can ask Alexa to:
Play music from Pandora, Amazon Music or Amazon Prime Music (if you are a Prime member)
Connect you to your favorite channel or program on sirius XM
Listen to your favorite audiobook
Get answers from Wikipedia
Find the latest weather and news
Enjoy the podcasts to which you subscribe
Create a shopping list or even shop online
Manage appointments on your calendar and tasks on your "to do" list
Play a quiz with you to help pass the time
But, Garmin Speak and Amazon's Alexa can help you at home … even, or especially, when you are not there. With wireless "smart" home connectivity, Alexa lets you remotely control various devices and systems from the road including lights, locks, thermostat and more with spoken commands from your vehicle.
Say you forget to lock your front door, you can do so remotely from your truck or you can remotely reset the thermostat so your house will be warm when you get there.
There are numerous Alexa Skills available for download from the Alexa Skills Store.
Unlike other Amazon Alexa solutions designed for home or office, Garmin Speak integrates in-vehicle Alexa Voice Service with Garmin GPS turn-by-turn navigation. Just tell it where you need to go and Garmin Speak does the rest. The device provides spoken directions with street names and shows arrows with audio prompts to indicate which lane you need to be in for your next turn or upcoming exit.
There are no fees or subscriptions required for your navigation data. Map information is automatically kept up to date. And live updates on current traffic conditions and possible delays are yours for the asking.
And, of course all of this is hands free, so you can keep your hands on the wheel.
Available at most truck centers.